The USWNT already
played out a 1-1 draw against Japan
in the opening game of the Cup, equalizing in the 2nd half from a goal by Alex Morgan. Their next match is tomorrow. Brazil is coming off a 2-1 loss to Canada in a friendly in Foxboro, MA.
NEVER FORGET: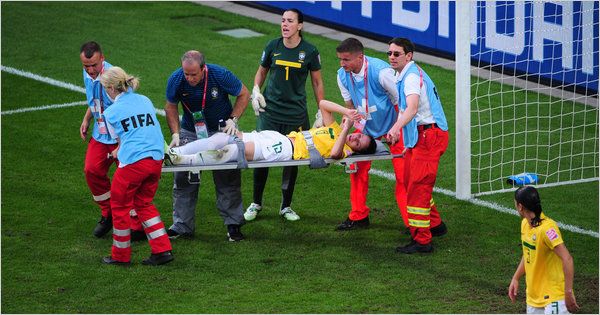 Dis bitch (AP caption)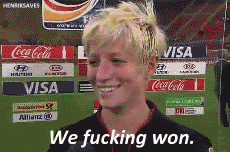 USWNT vs. Brazil
April 3, 7AM ET/4AM PT


Ways to watch:
Broadcast on ESPN2 | Live on ESPN3.com | Livestreamed from Japan

I'm not 100% positive that link will livestream the game; they covered US/Japan but maybe they won't do it for US/Brazil. Although apparently Abby Wambach is HUGE in Japan.

ETA: GAME NOT AIRING LIVE ANYMORE
Carli Lloyd just tweeted that their game got moved up by four hours to 3AM ET. The game will air as scheduled on ESPN2 and ESPN3.com, but will not be live.