Crap pun is crap, I know, but I attended the
Katy on a mission tour
on Saturday and it's still stuck in my head, so :-p
So Chelsea went to Goodison Park today after an afternoon to forget (for so, so many reasons) against QPR on Sunday. Goodison Park is somewhat of a bogey ground for us, we've had some memorable wins there (namely the 3-2 where Frank and Didi both scored two wondervolleys), but just as many soul-drenching defeat. Plus, idk if you knew this, but the guy that refereed us against QPR and booked like everyone save Cech [and deprived us of two legit penalties], Chris Foy, is an Evertonian. And Ashley Cole and Didi and Bosingwa, due to their cards, couldn't play today. Funny that! Our away record wasn't great going into this match - only one away win in four - so for that, and so many other reasons, We Needed 2 Win.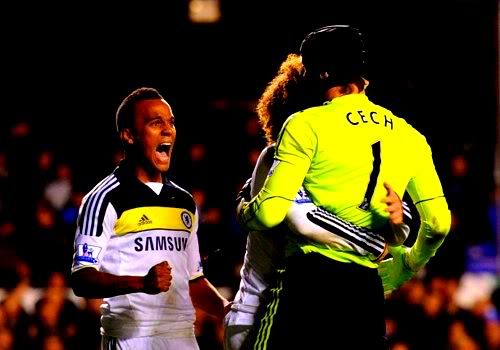 (
Collapse
)
Oh and not to be annoying (lulz), but final call for
ond_football secret Santa 2011!!!