FIFA Women's World Cup Germany 2011 sets new TV viewing records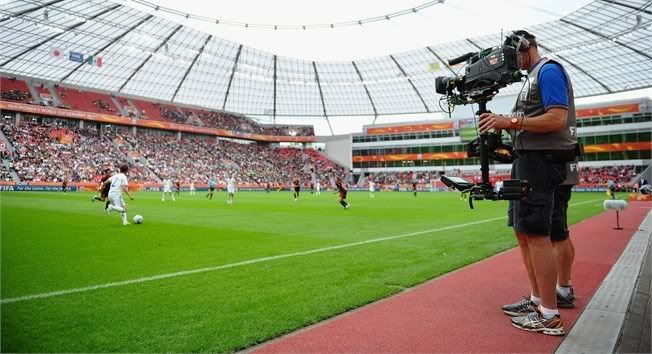 The FIFA Women's World Cup Germany 2011™ has set a new benchmark for the sport after viewers around the world tuned in en masse and smashed several TV audience records along the way. This was particularly notable in the host nation Germany, the defending champions twice over, as well as in the countries of the two finalists, the USA and Japan.
(
Collapse
)
Japan honours Nadeshiko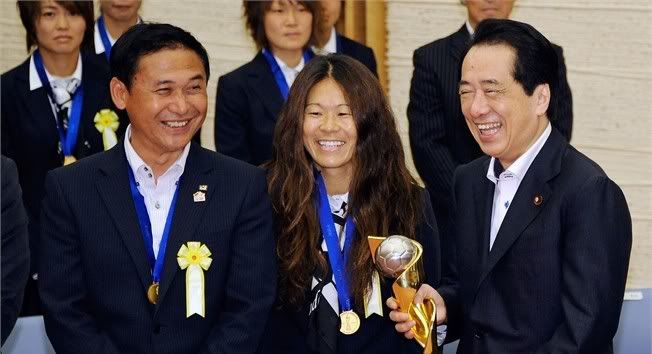 Japan's FIFA Women's World Cup™-winning footballers will be honoured as people's heroes, with the team receiving praise for helping to restore the nation's spirits after its massive quake-tsunami disaster.
The squad members, who last month won the 16-nation tournament, were named recipients of the "People's Honour Award", previously won by the likes of baseball home-run king Sadaharu Oh and legendary film director Akira Kurosawa.
(
Collapse
)
Why Spain is absent from the [Women's] World Cup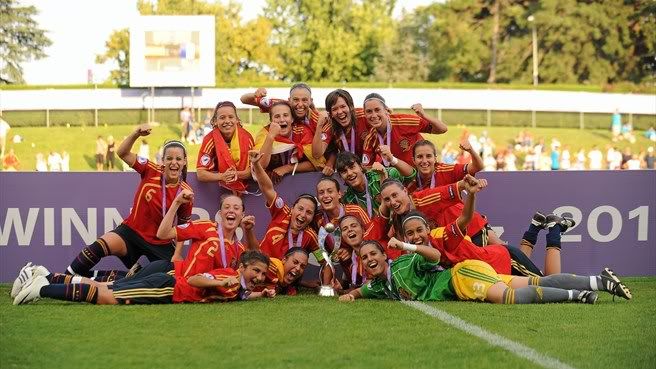 Catalan women play like Catalan men. I make this banal observation from the stands of the third annual seven-aside women's tournament in Sant Celoni, a short train ride from Barcelona.
Like everyone else outside Germany, people in Spain are only dimly aware of the Women's World Cup.
Even the women attending this tournament didn't have plans to watch the opening match. At least half this crowd will head from the pitch to Barcelona Pride. (The World Cup opener is also coordinated with Berlin's Gay and Lesbian Pride festival).
That people here would be indifferent makes sense: Spain's national women's team didn't come close to qualifying.
They have never qualified for either the Olympics or the World Cup.This should give us pause. Not only are the men champions of everything, the top Spanish female athletes play in professional and semi-professional leagues alongside national team players who will be playing in the World Cup. They more than hold their on at the international level. Something is clearly wrong.
(
Collapse
)
Source 1
Source 2
Source 3

SMH at you, RFEF. SMDH.