Hi darlings! OK, I counted up nominations from
this
entry, and in the case of categories where there were some serious lack of interest, boosted a few nominations from The Guardian's pages. You know how Julianne Moore didn't win a single Oscar in 2003 despite being nominated in Lead for
Far from Heaven
, and supporting in
The Hours
? Well, being nominated in two categories can often split the vote and work against you, so I took the liberty of collating votes for players who were nominated for player & underrated, so as to prevent them from featuring in both categories a la Mrs. Moore. By this vein, Modrić and Leiva got bumped up to first class, and Peter Odemwingie and Charlie Adam are flying economy. So, here we are! Voting time for
Premier League Awards of the Season 2010-11
~~~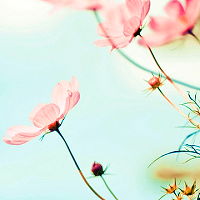 Just a
few
rules
before we start:
01. You don't have to vote in every category by any means, so if ~who's da hottest~ doesn't interest you one jot (or you think all the nominees are munts), feel free to omit the category.
02. If you do vote in a category though, please do a 1), 2) and 3) (your first place will get the most points when I aggregate them up.) Votes with only 1 or two will thus not be counted.
03. This is not a Jamie Redknapp system of doing things, so you cannot be like 1) Gareth Bale, 2) Gareth Bale, 3) Gareth Bale. In fact, to try and prevent partisan bias getting in the way, in the categories of
Best Player
,
Goal
,
Flop
,
Underrated
,
Disgraceful Calls, Character
and
Most Attractive
, you cannot vote for more than
the same team more than once
in the same direction
. This sounds convoluted, so I'll try to explain. Say you're picking goal, and you liked Tiote's goal vs Arsenal
and
Nasri's goal vs Fulham, that's fine, you can put both down, because even though the former involved Arsenal, it was against them. Similarly, say you're doing Worst Call and you want to vote for Carragher not getting sent off for his foul on Nani as well as Rafael not getting sent off for his foul on Lucas, that's also allowed despite it involving both teams, because one is against Liverpool/Man Utd, and the other is the fouls are *on* them. God this is confusing. But basically, what I mean is, say you're picking Underrated, something like 1) Leighton Baines, 2) Phil Jagielka and 3) Yaya Toure wouldn't be allowed (the first two both play for Everton). Note that this is not enforced for
match
category, so it's open house for voting there.
04. If you genuinely only care about your 1) and want them to do as well as poss, then you could do tactical voting, that is to say make your number 1 your 1), and then for 2) and 3) just bung down two that you know have no chance of winning, as this will then deprive any close competitors of getting points. So basically what I'm saying is, I can't stop you from (or even detect, tbh) ~voting strategically~, such as making Modric your #1 just to deprive Vidic of winning it or whatever.
Any questions, just ask, I know, I know, I'm a knob, I need2train
(
Collapse
)