Congressman Alfredo Olmedo is getting sued for using a picture of Lionel Messi in his campaign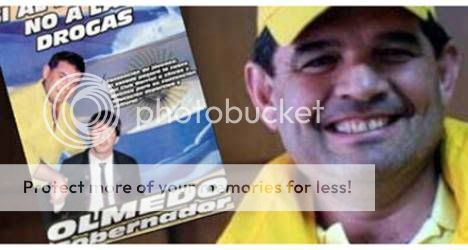 Salta representative, Alfredo Olmedo, launched his campaing for governor last week. One of his publicities read: "Yes to sport and no to drugs. Olmedo for governor". It also included a picture of him with footballer Lionel Messi.
Today, Ricardo Giusepponi, Messi's lawyer, confirmed that they will be suing Olmedo for using the picture without his authorization. The picture was apparently taken in an informal context, and la Pulga thought he was taking a picture with a fan.
"He's got nothing to do with politics, Lionel isn't supporting anyone at all", said Giusepponi.
FYI: Olmedo a renown homophobe. He explained why he was voting against gay marriage with a delightful line: "My mind is closed and so is my butt". Classy. Keep up the good work PRO.
Source
1
and
2
.