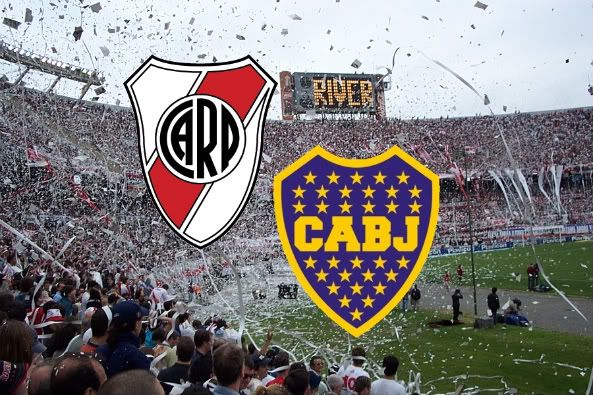 19:00 hs BUENOS AIRES
22:00 hs GMT
Lineups:
RIVER: Juan Pablo Carrizo; Paulo Ferrari, Adalberto Román, Alexis Ferrero, Jonatan Maidana; Roberto Pereyra, Walter Acevedo, Matías Almeyda, Erik Lamela; Ariel Ortega, Mariano Pavone.
Coach: Juan José López

BOCA: Javier García; Christian Cellay, Matías Caruzzo, Juan Manuel Insaurralde, Clemente Rodríguez; Jesús Méndez, Sebastián Battaglia, Matías Giménez; Juan Román Riquelme; Pablo Mouche, Martín Palermo.
Coach: Claudio Borghi

Featuring the return of AMAZING AND FLAWLESS AND POWERFUL AND INCREDIBLE
MATÍAS ALMEYDA ♥
. Oh, and the return of GK Javier García to Boca's line up since Luchetti argued with coach Borghi and was left out.
Also, Paul McCartney is going to be at the stadium watching it.