This years Match Against Poverty will donate its proceeds to Haiti relief
AP
Kaka and Robert Pires were among the scorers in a charity game to raise money for victims of the Haiti earthquake.
More than two dozen current and retired international players pulled on jerseys for the annual Match against Poverty. They also included France's Zinedine Zidane and Thierry Henry, and Portugal's Luis Figo.
The game was organized by the United Nations Development Program and Portuguese club Benfica, which hosted the game at its Stadium of Light on Monday.
Kaka and Zidane's team drew 3-3 with a selection of current and past Benfica players.
Proceeds from the game and associated activities were for relief and reconstruction efforts in Haiti. The amount raised was not immediately available.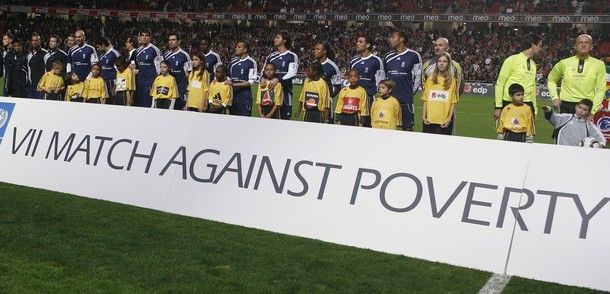 shenanigans
(
Collapse
)
Real Madrid will
reconstruct a school
in Haiti
(
Collapse
)