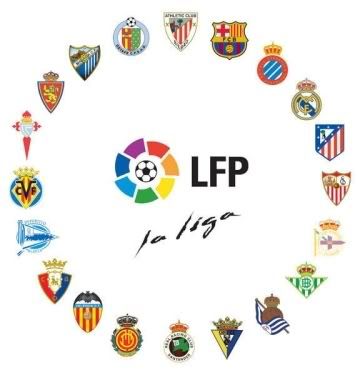 17:00 (CET) 11:00 am (EST)
Villarreal v Numancia
Getafe v Espanyol
Mallorca v Deportivo
Valladolid v Athletic
Recreativo v Atlético
Málaga v Almería

19:00 (CET) 1:00 pm (EST)
Barcelona v Sporting

21:00 (CET) 3:00 pm (EST)
Osasuna v Valencia
Dear fellow Vcf fans, donut worry! I came prepared with this, this, and this :)

La liga sunday edition. You know what it means! Are you ready?
streams!