From Auntie Beeb
:
Liverpool duo Steven Gerrard and Fernando Torres have both been declared fit to face Manchester United.

Gerrard missed England's 4-1 win in Croatia on Wednesday after undergoing a minor groin operation, while Torres has recovered from a hamstring tear.

Both players are included in Rafael Benitez's squad after coming through a light training session on Friday.

"They are both much better," said Benitez. "They came through a full training session this morning."

He added: "It's important for us to have these two players of quality who can change a game.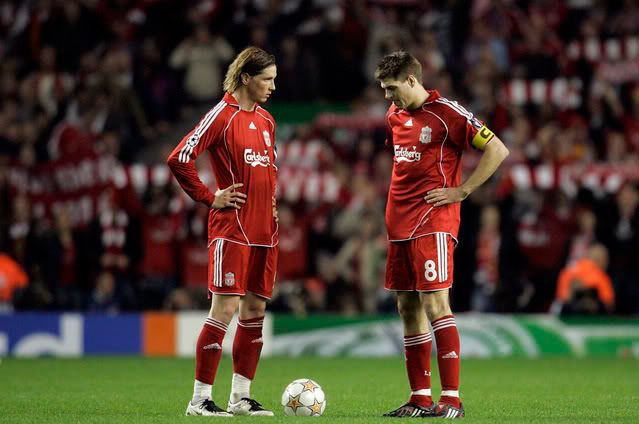 Nando: My hamstring is much better now, Stevie!
Stevie: My groin is all healed up! Now we can
engage in shameless manlove
score lots of goals together!
Nando: I like to score goals!
Stevie: I like it when you score goals.
Nando: I remember...
In Nando's thoughtbubble: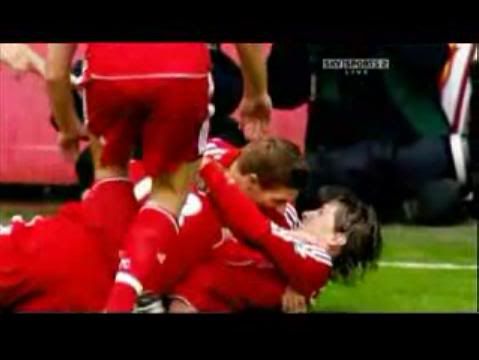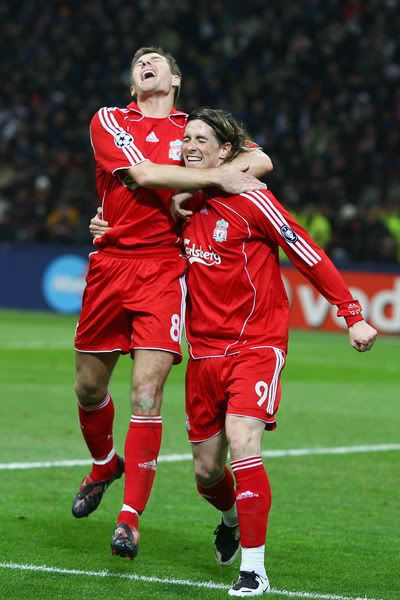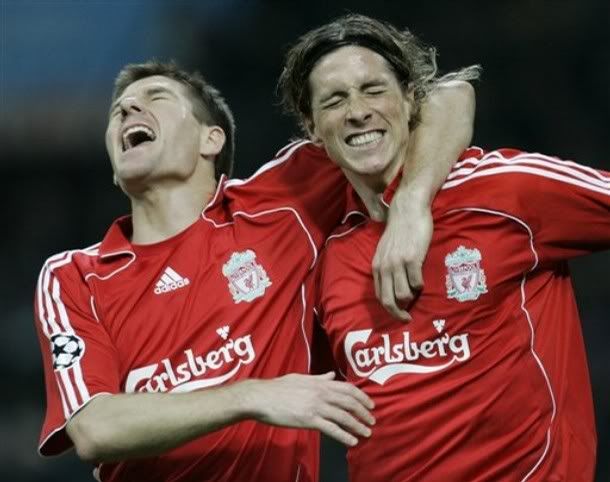 Now all that remains is for the sexy sexy lads at Liverpool to kick Manchester United's collective arse so we get lots of celebrations of this nature tomorrow, yes? Come on boys! Now is your time to stop being mediocre! Nando and Stevie got fit for you, how about meeting them the rest of the way?
Photos stolen shamelessly from
septemberjoy
's fantabulous
Football OTP Part 5
post. September Joy, indeed.