While the we've been reading daily updates from the Madridistas, looking for more developments on injury reports and blossoming bromances Kaká has been twittering about it all along.

Kickette is apparently already up on this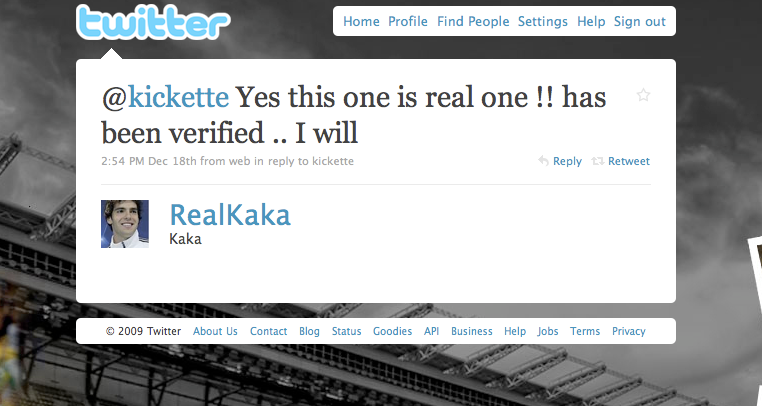 OMG it really sounds like him.



He's already bonding with Ryan Babel



He's responding to fans, so don't be afraid to holla.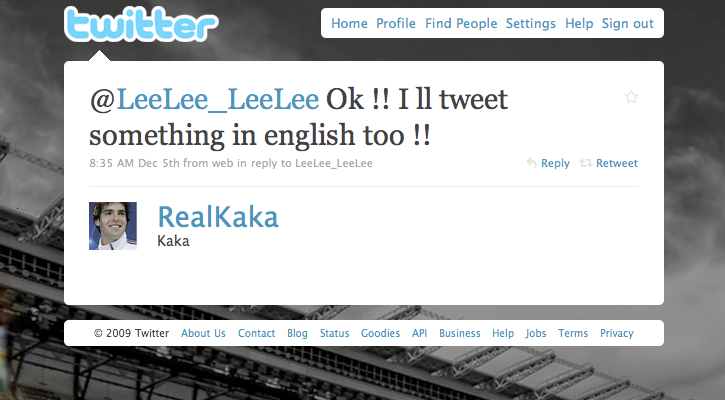 He tweets in English and Portuguese, but is responding to fans in Spanish and Italian too.

@RealKaka