His favourite film is Brave Heart, he's bafflingly orange,
and some (mistaken) Youtube comment-ers describe him as "the best goalkeeper in the world"...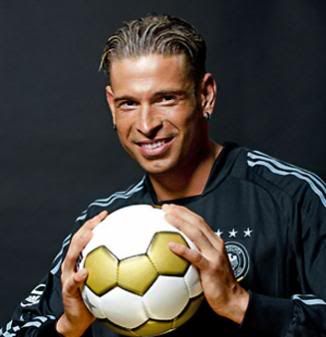 It's Tim Wiese and he's 28 today!!


So this is Tim. You may know him from a famous cock-up against Juventus which cost Bremen their place in the Champions League a couple of years ago, or because you are from Hamburg and you hate him. Or from something else. Or you might not know him at all.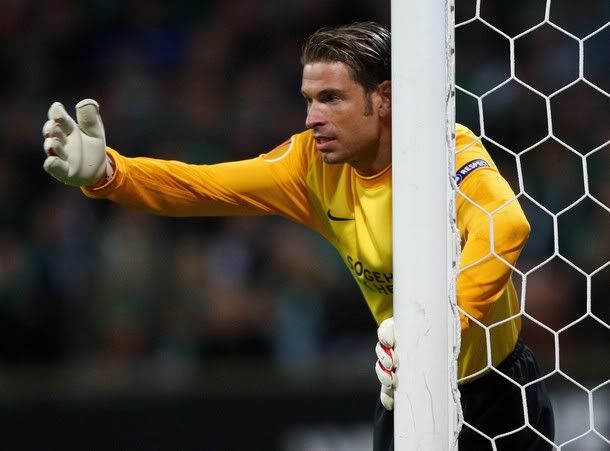 (But we'll have haters to the proverbial left today please, because it's his birthday. And you should save yourselves for Sunday anyway.)

Assuming the latter of the four options...
He is goalkeeper for Werder Bremen, and also very occasionally (...well, twice) the German national team.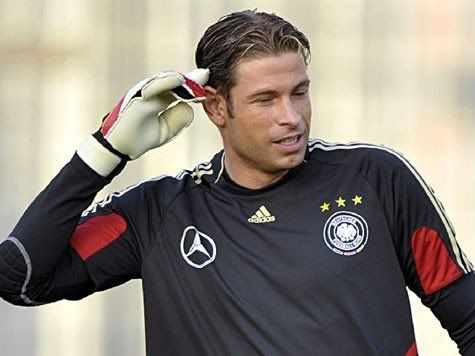 Despite various nicknames along the lines of "Calamity Wiese" he's actually vaguely competent. Mainly because of his giant hand.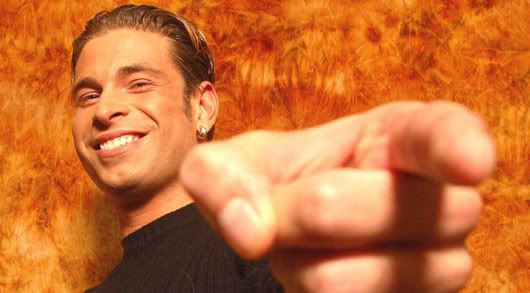 Some people are sceptical of his goalkeeping prowess.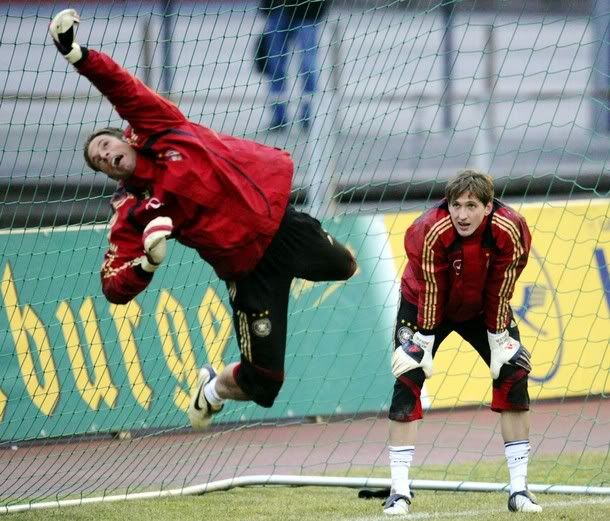 This is probably due to jealousy the fact that sometimes he gets confused and seems to think that the ball should go in his net.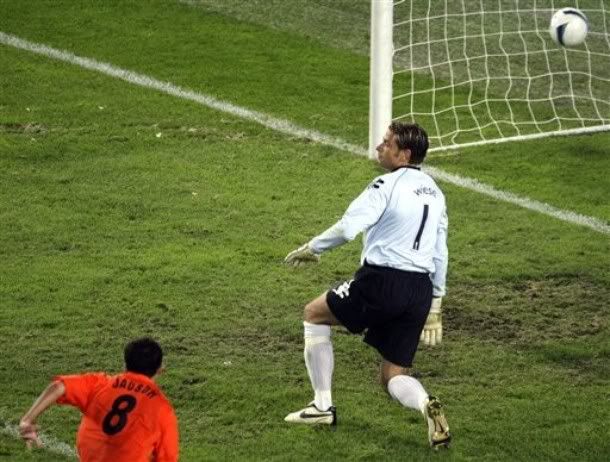 Then he realises his error, which makes him sad, and he looks even more ridiculous than usual.



He does have a sexy girlfriend though. This is her, according to Bild.de. She reminds me of someone.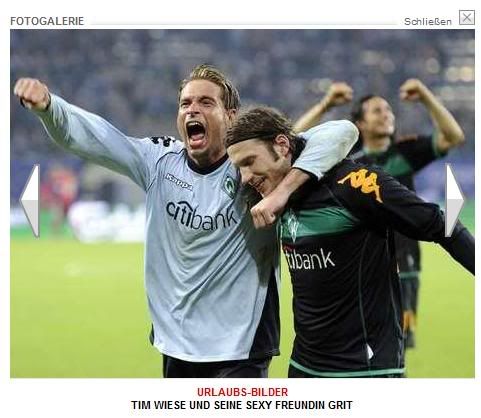 Of course that's not really her! That's Torsten Frings. Bild.de are idiots. This is her. Isn't she busty?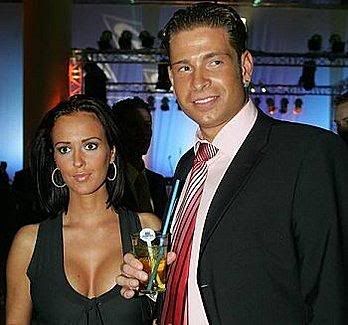 Sadly for her, her bids for escape have yet to succeed.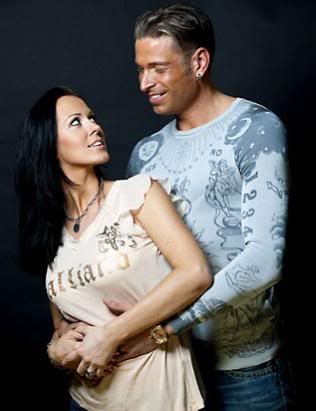 He also has an adorable daughter. (Don't worry, she'll be old enough to pick her own sunglasses soon.)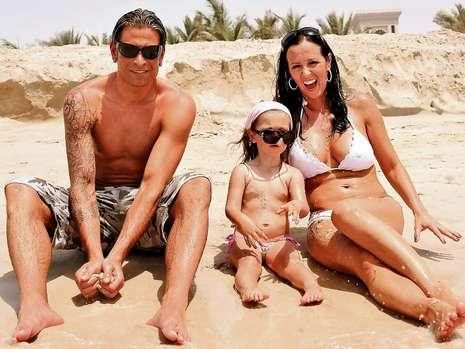 Maybe Bild aren't entirely wrong about him and Frings. Hot girl right there, but he's too busy eyeing up his captain.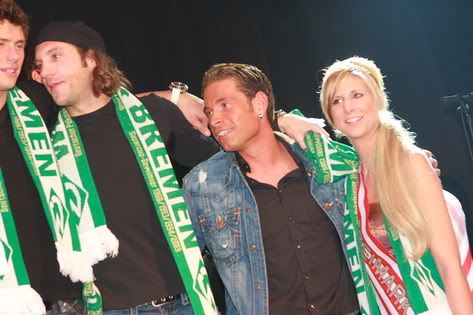 He tries to kiss him sometimes.



And in fairness, Frings' grimacing might only be because he is also poking him in the eye.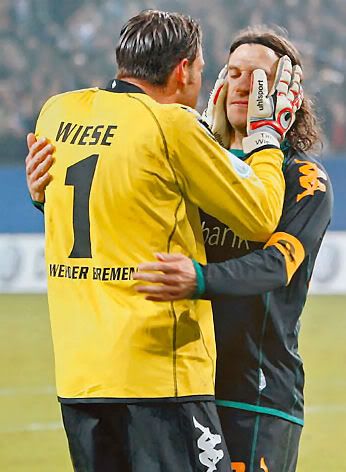 But if Frings is becoming a little exasperated with his advances...



Then Ballack is literally throwing himself at him, so he has other options. Tim Wiese is just that irresistible.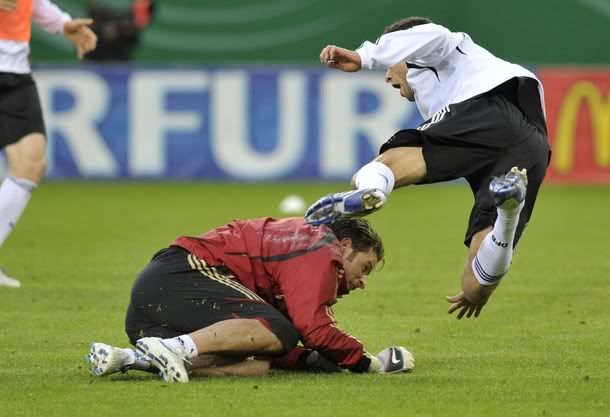 In his free time, Wiese likes to shout obscenities about Hamburg through a megaphone at anyone who'll listen. This has gained him a bad reputation because like, some people think it's unsportsmanly or some crap.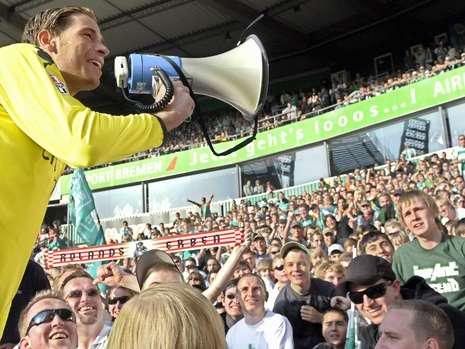 But he's actually very sportsmanly, and sensitive, and not a bit of a thug at all. He comforts opposing goalies when they've lost...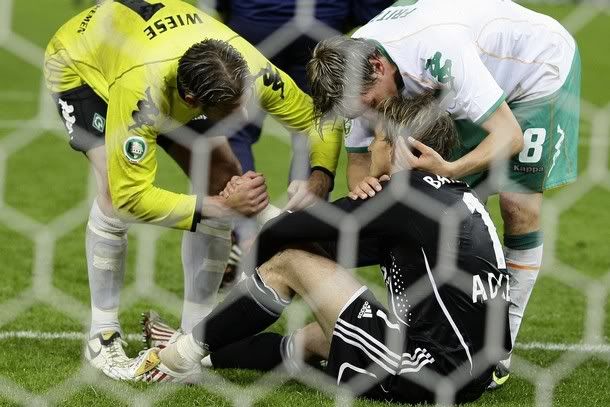 ...He makes special masks of his face for both of his fans...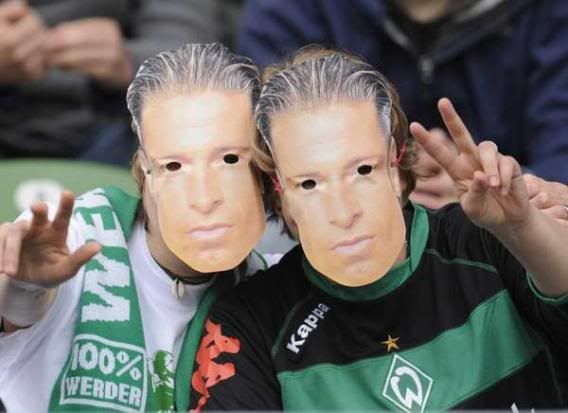 ...And he limits himself to only kicking one Hamburger in the head per game. What more do people want?!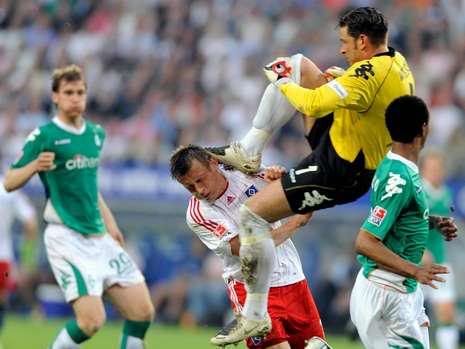 I mean, it's only thanks to him that Löw has had to clarify whether it's acceptable to use mobile phones during NT matches. Before, no one knew!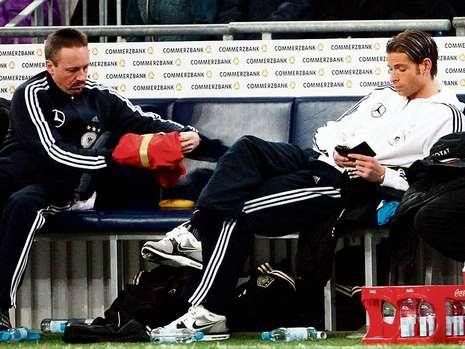 Sometimes he wears lolsy trousers.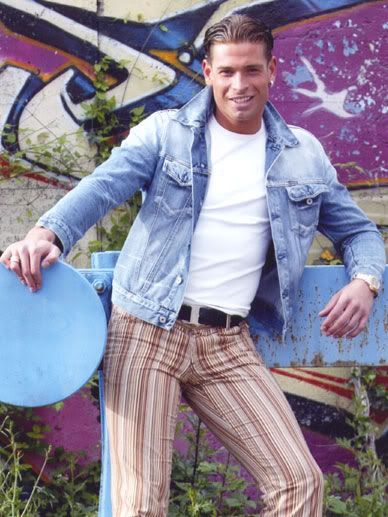 Sometimes, lolsy coats.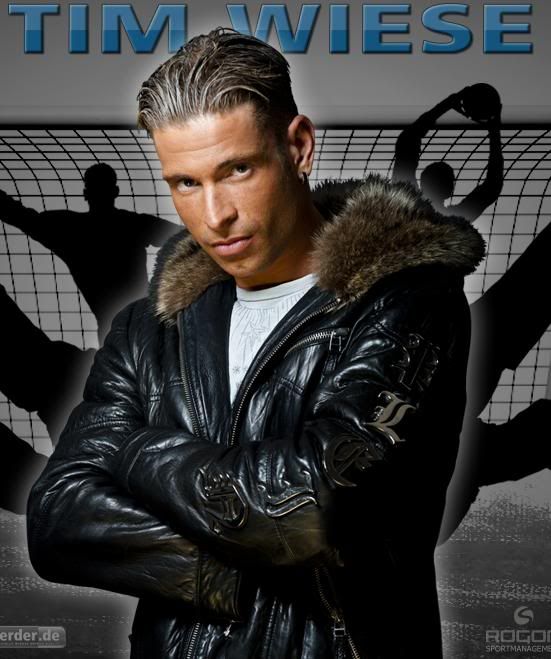 (You can download a bigger version of this off his website as a wallpaper. Seriously, tim-wiese.de, click on "Goodies". I have it on my laptop now, the factbox on it helps me when I forget how much he weighs.)

Other times...well, I have no words, to be honest.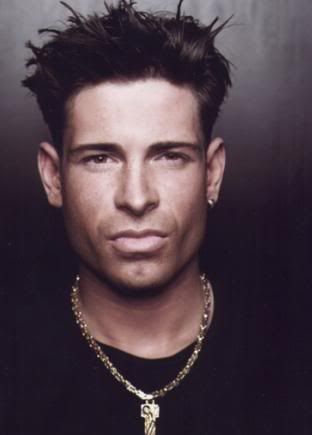 To close, some Fun Facts about Tim: His favourite hobby is playing with model aeroplanes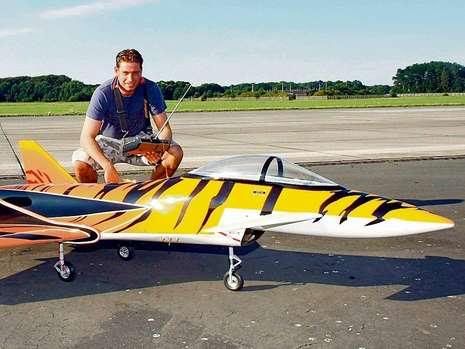 When he grows up, he wants to breed horses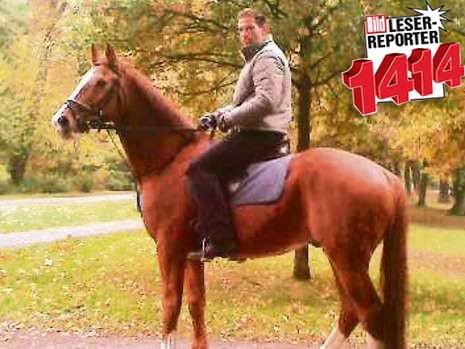 He has the the 5th longest cleansheet record in the Bundesliga ever, with 619 minutes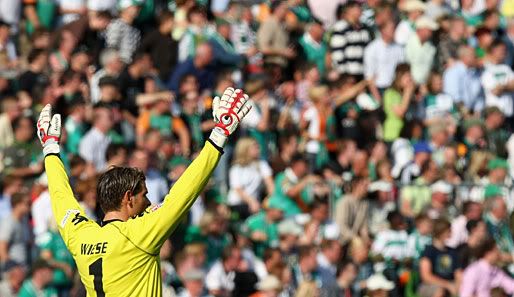 He knows how to tell the time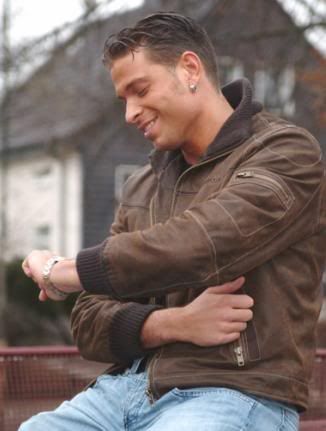 And occasionally, he is even a teeny bit sexy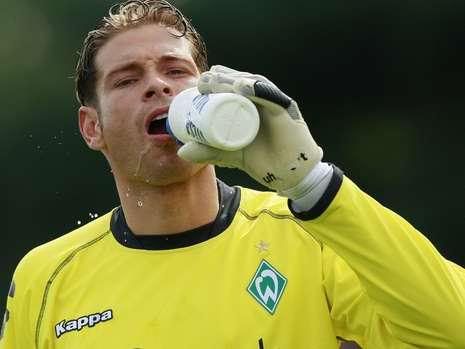 (...imo. I mean, dribble-y is sexy, right?)

Happy Birthday Tim!
I think I love you, in a way.