USA 1 Germany 0
AUGSBURG, Germany (Oct. 29, 2009) – Abby Wambach scored her 101st career goal on a header in the 34th minute and a world class performance by the U.S. defense made sure it held up for a hard-fought 1-0 victory against Germany in front of a sold-out crowd at Impuls Arena.
Impuls Arena, a new venue which will host matches of the 2011 FIFA Women's World Cup, was sold out last week and 28,377 singing and chanting German fans filled the stadium to cheer for their defending European and Women's World Cup champions against the defending Olympic champions. It was the first international match at the stadium and also set a record for the largest crowd to see a match at the venue in its young history. The crowd was also the largest to see a stand-alone U.S. WNT friendly match outside of the USA, and the third-largest home or away crowd for a stand-alone friendly.
The Germans were by far the better attacking team on the night, out-shooting the USA 17-7, but some suspect finishing and tremendous individual and team defending from the Americans were the themes of the night. Young center backs Amy LePeilbet and Rachel Buehler were phenomenal and outside backs Heather Mitts and Lori Chalupny put in miles of running while chasing down many a German attack on the flanks. U.S. goalkeeper Hope Solo was a calming presence in the back for the USA, handling her duties expertly, especially on high balls. more match report










Rachel "the buehldozer" Buehler









FYI: USA is sporting new kits! Yeah, I hated the gold ones.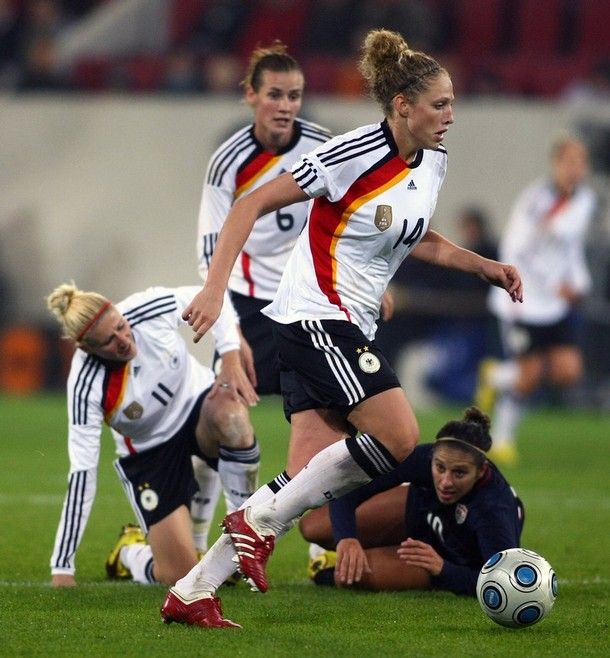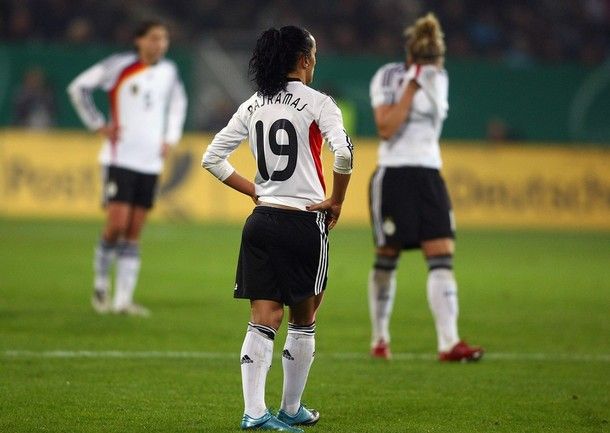 Hope Solo On playing in front of a sold-out crowd:
"I can't wait for the World Cup. This crowd was amazing. I actually got excited when I got booed and whistled because that never happens. This was great. It's what it should be like."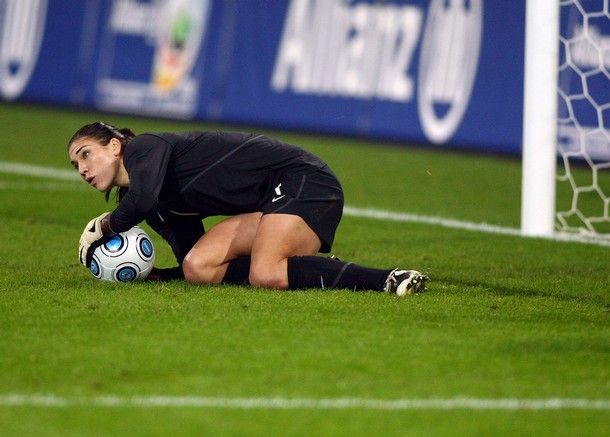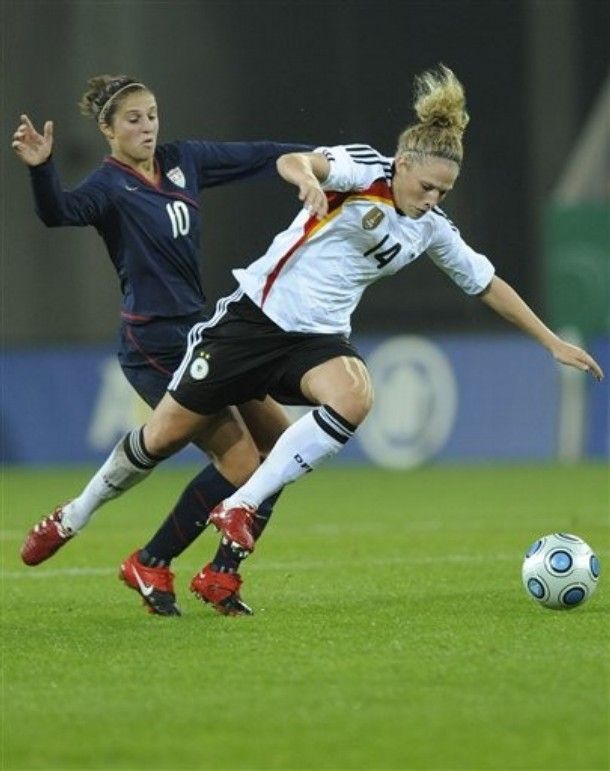 ~sexy~




Abby On her goal:
"It was kind of wet out there tonight and for this game to be only 1-0 is surprising considering the conditions. I think we were kind of lucky to get the goal. It was a missed clearance, the keeper came out, probably shouldn't have, and I put away a decent goal."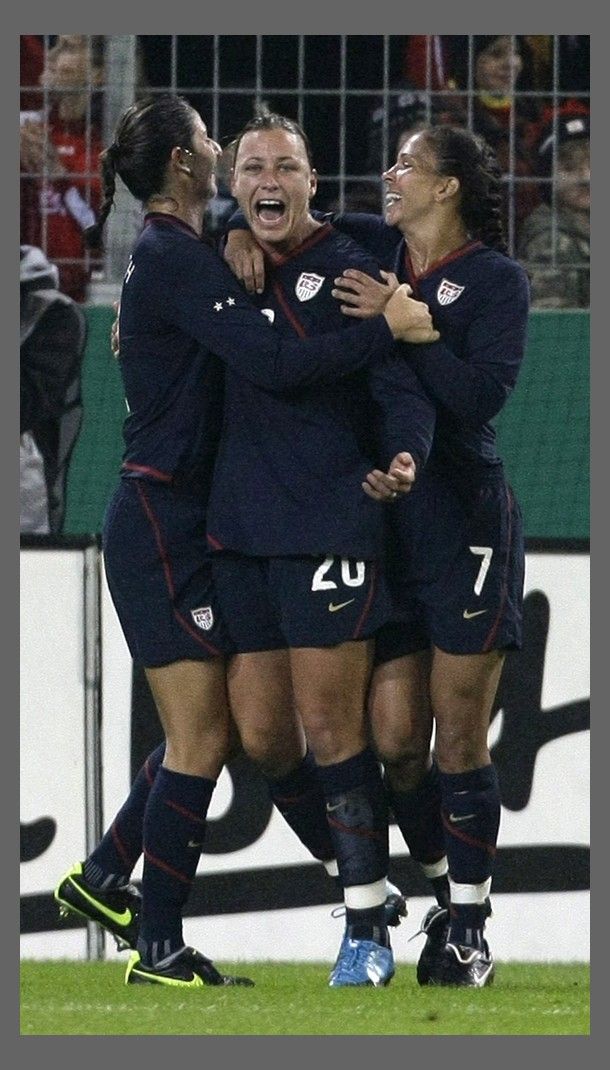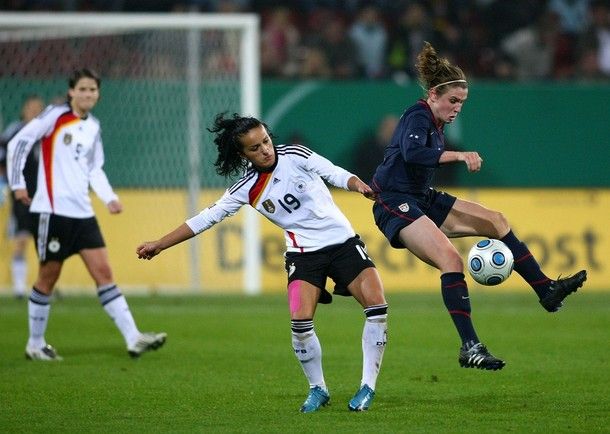 That's a whole lotta sexy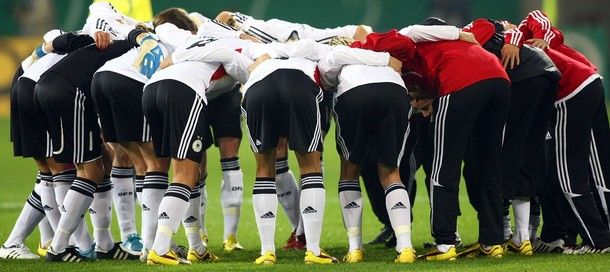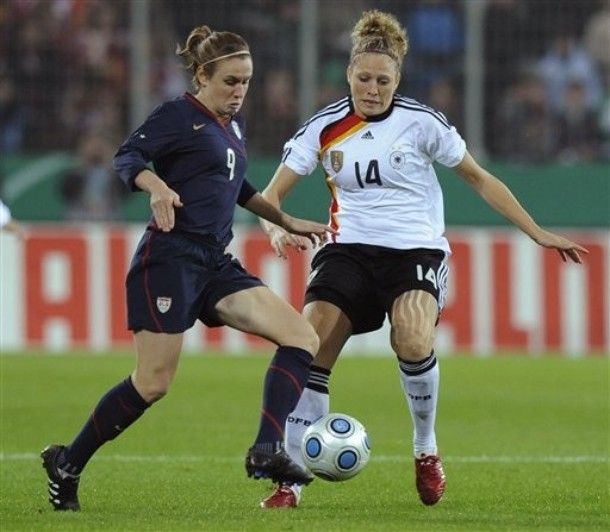 I think this camera man has a crush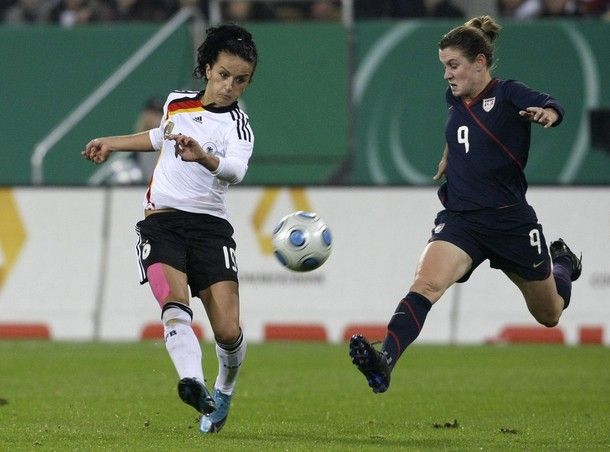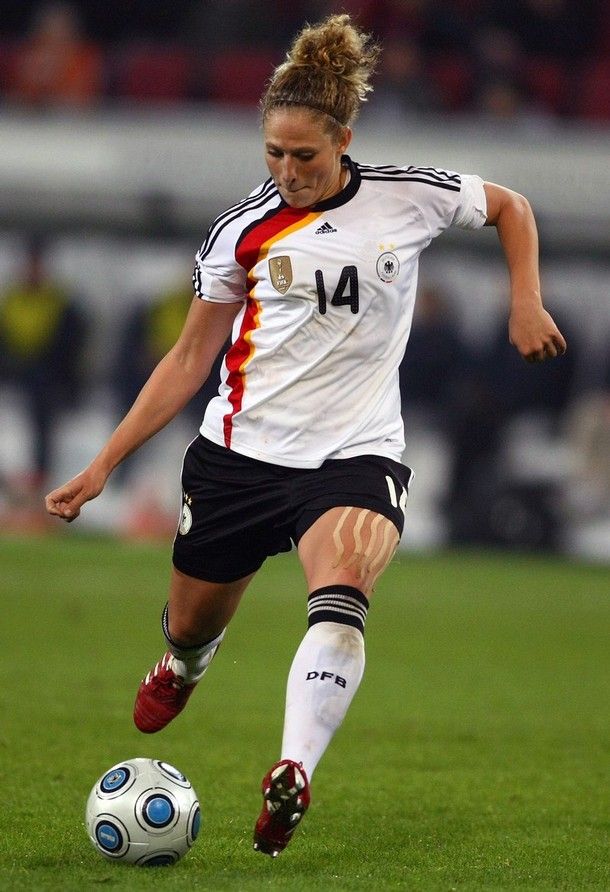 From USA Coach Pia: On the character of the U.S. team:
"As I said, the Germans are very good. I give credit to the back four and Hope Solo in the goal and team defending. I am Swedish, but there is something to be said about the Americans. They are winners. Their attitude is fantastic and that is one of the reasons why we won today. Playing in front of this big crowd is unique, and it's good for me personally and all the players. So today, I am very happy."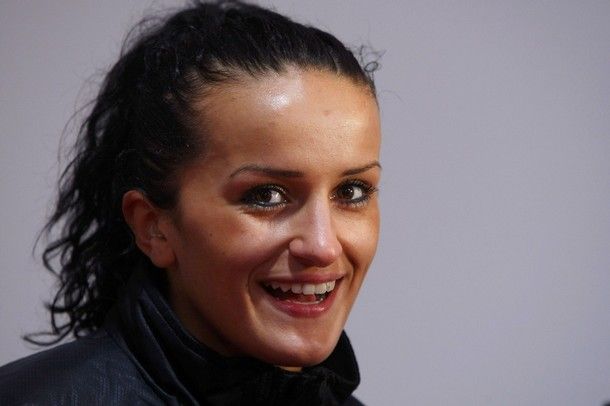 ETA: more from Ella Masar's Blog

Her description of the players


Luca Toni – a ginormous 6-5, Italian striker who some could say let led them to their last World Cup

Miroslav Klose – German National team starter last 8 years – Golden Boot winner for World Cup in 2006

Mario Gomez- up and coming German national team player

Bastian Schweinsteiger- the workhorse for the 2006 World Cup team

Phillipp Lahm – Starting outside back for Germany and considered one of the back in the world

Franck Ribery – French stud known as the "jewel of French football"

Arjen Robben – Holland international, helped them become a national team threat and has won numerous FIFA awards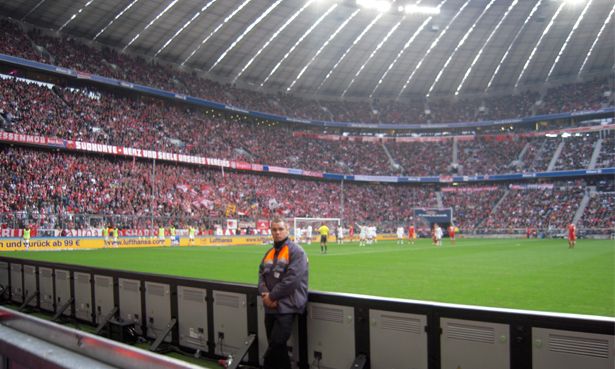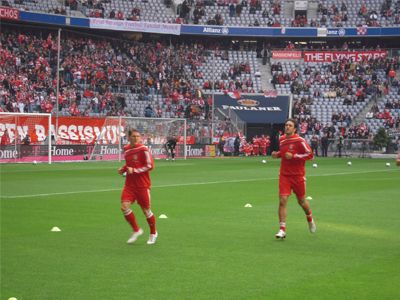 On playing U17 Bayern:
After the game was over, we headed home and started to talk about the U17 (no not boys here) Bayern men's feeder team we were playing the next day. I am still not sure what our coaches were thinking with playing them but it pretty much reaches the equivalence of the women's national bball team playing the best u17 boys (still boys in the US) lol bball team in America. You know like 5 Lebron James.
Sure enough we were right, 9-1 was the final and no not in our favor. The good news was it was under double digits, bad news I do not remember the last time I got the kind of butt whopping. We definitely got smoked but it was still a lot of fun playing. When we play the teenage boys in US, we know they are just going to kick and run, and we can't keep up with them speed wise. Here, yes we can't keep up with them, but at least they actually play which allows us to actually learn well we get destroyed ;)