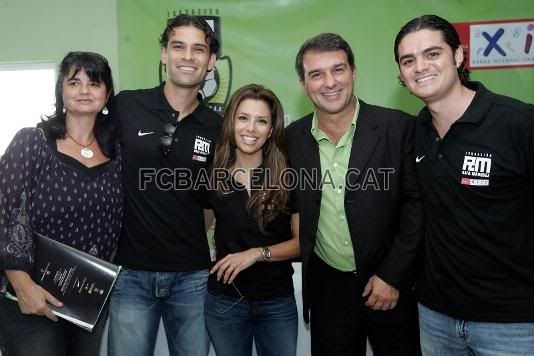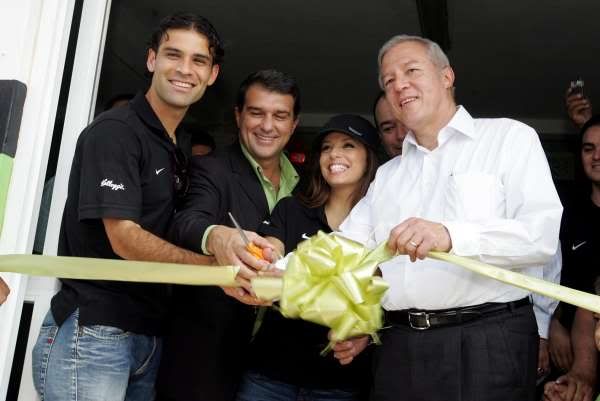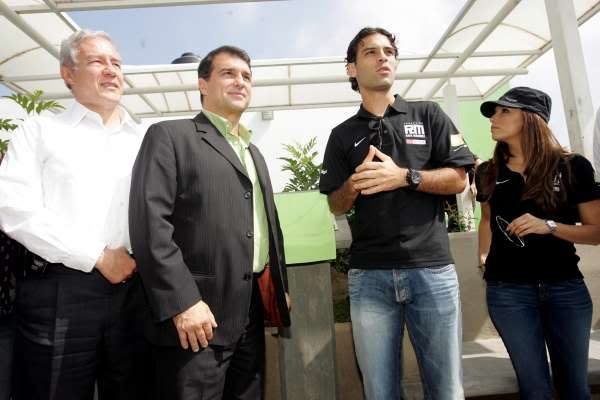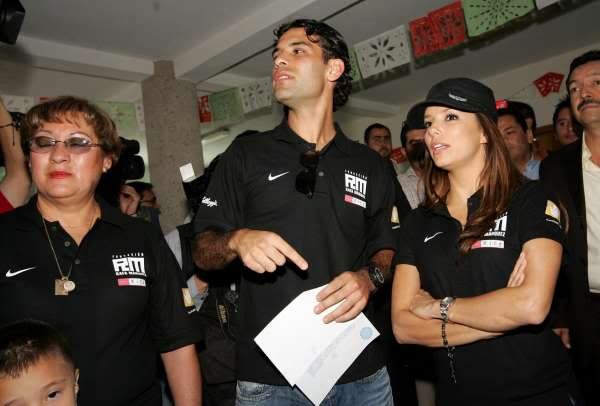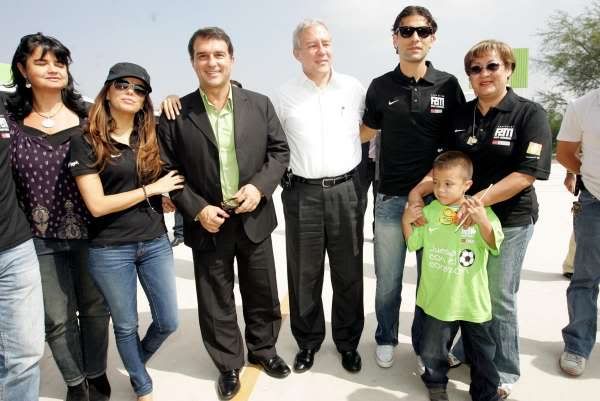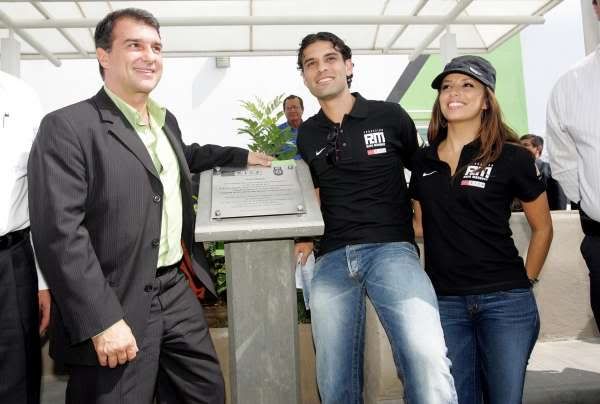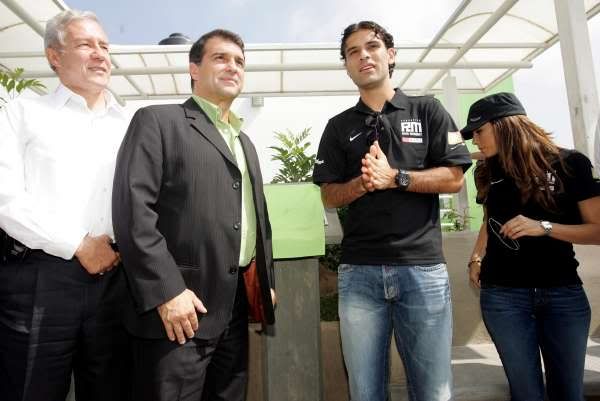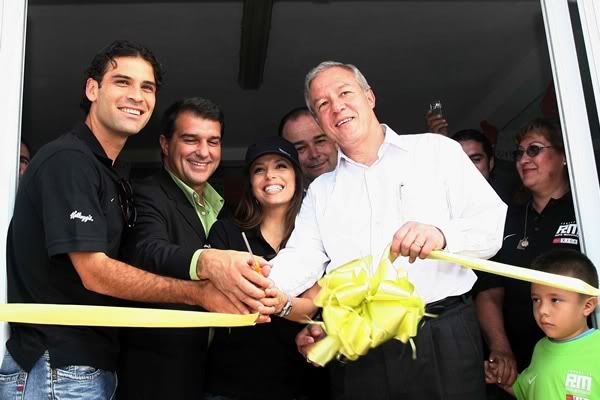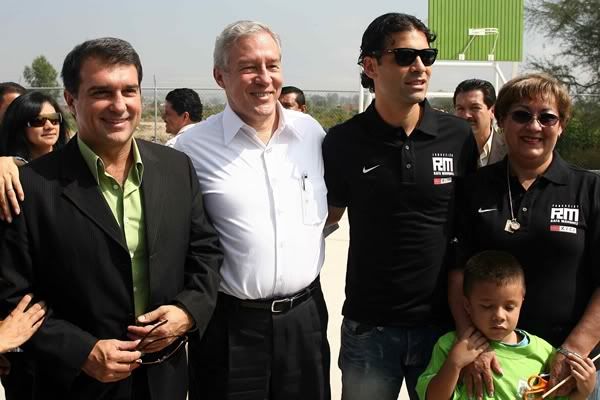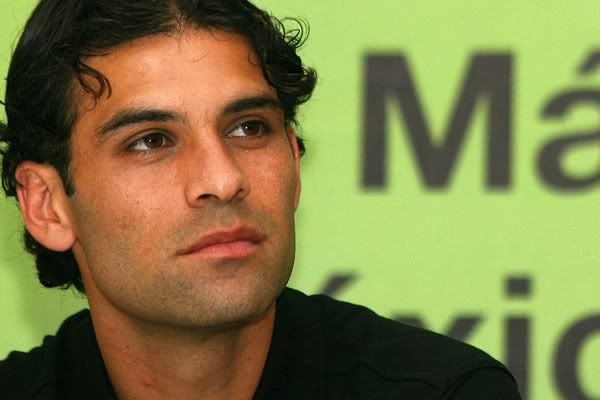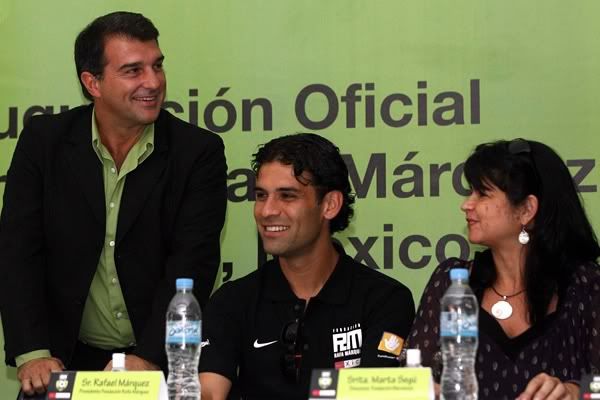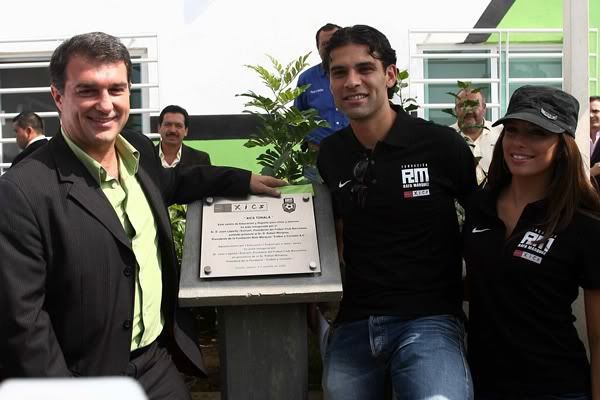 *sorry but i haven't found the article in english and i have to used google translator*

The Latina actress Eva Longoria has joined the delegation at the two openings azulgrana the Fundació FC Barcelona and Fundación Rafael Marquez held in the towns of El Salto and Tonala. The actress wife of French basketball player Tony Parker, served as matron of this act and has also worked economically in the founding of these schools, said of his presence that "Rafa is a great friend who I met through Thierry Henry and as I like the concept of its foundation'm here to help change the lives of these children. "

Longoria, known for the series 'Desperate Housewives', also acknowledged that it knows what it means "More than a Club", noting that "Barça has a foundation that helps many causes."

On the other hand, Rafael Marquez, who acknowledged the presence of the actress in this act of solidarity, he referred to poverty as "a very high", adding that "the aid we give is very little". Thus, the player is focused on a struggle: poverty, and in a country: your (Mexico), to start building the foundations of assistance that must come through the Foundation of Barca and his aid which can not be stopped.

Barca defender also stressed the important role of mothers and women who collaborated on the project, being the charge of feeding the children.