Oh snap, it's this time again. Get your calcio fix.
This time... in HD.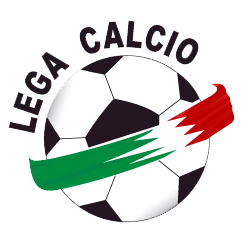 As usual, too lazy to reorganize the pics. Yeah, yeah.
IL GIORNO PRIMO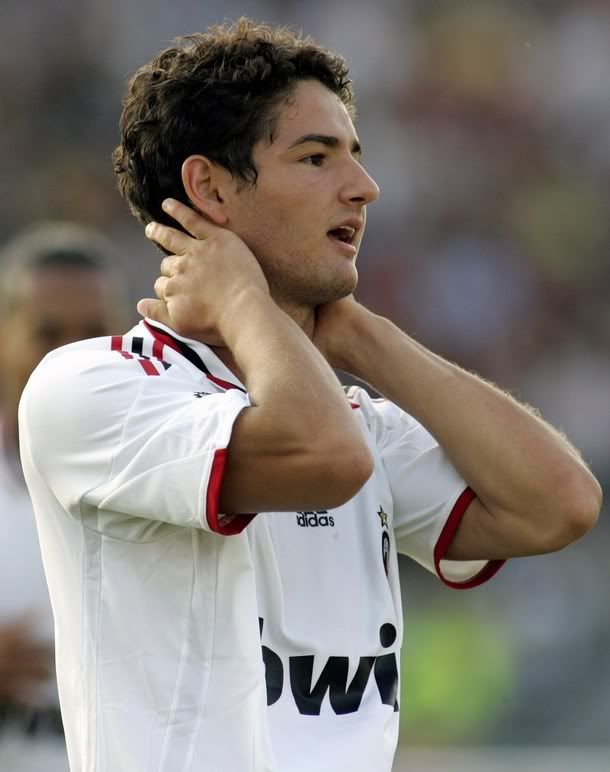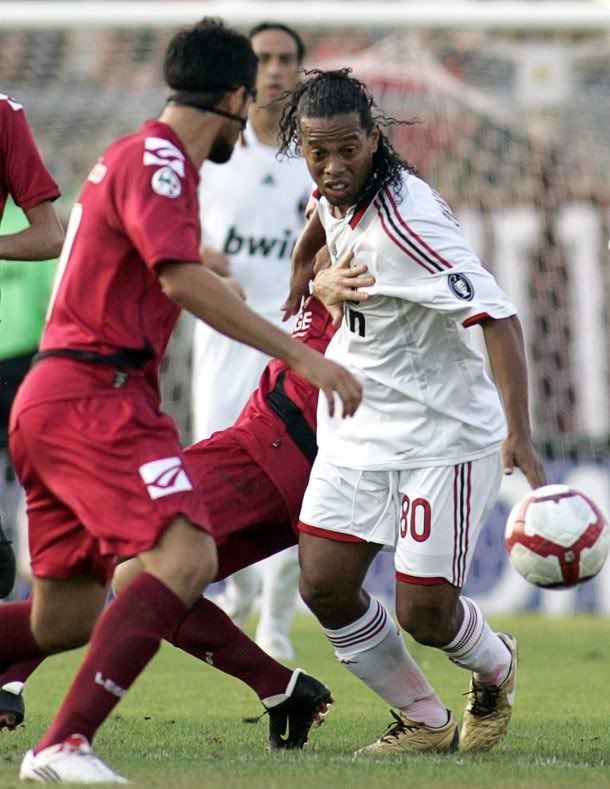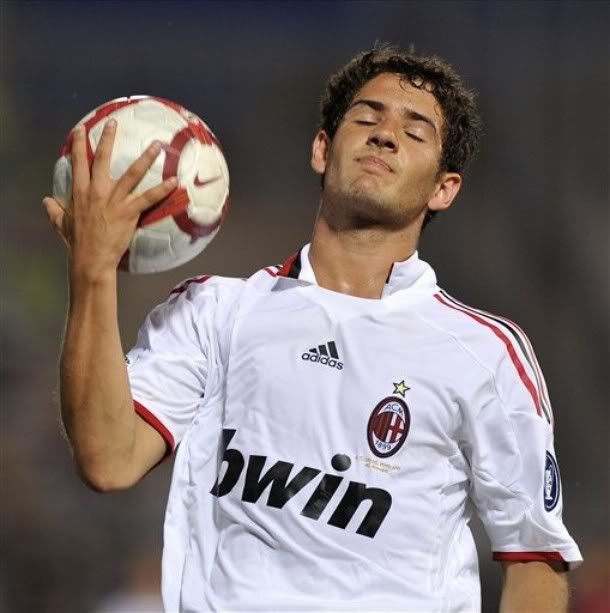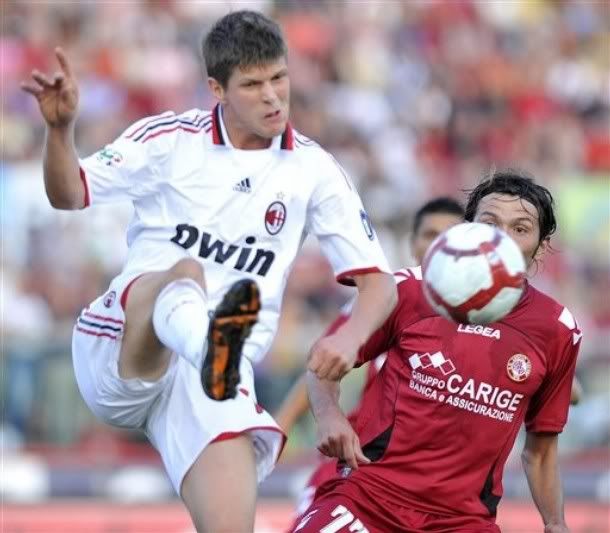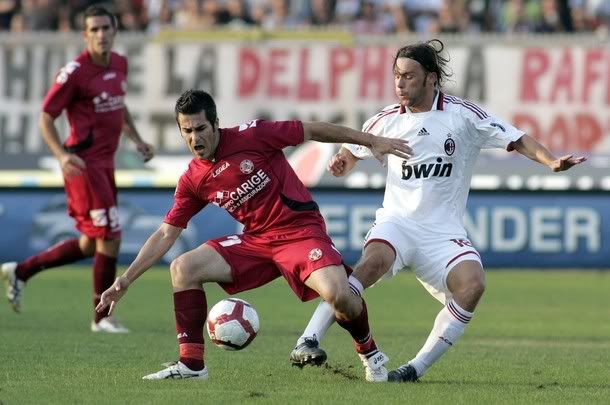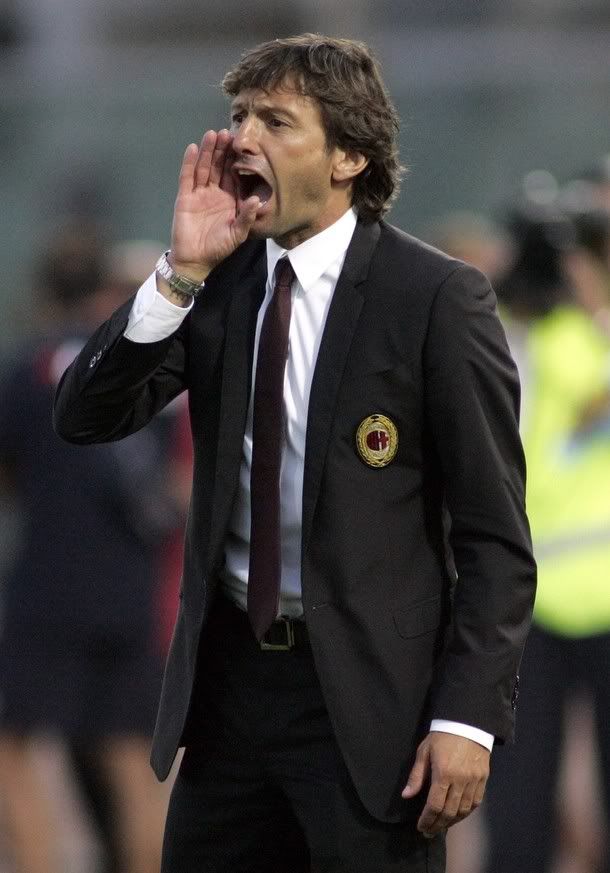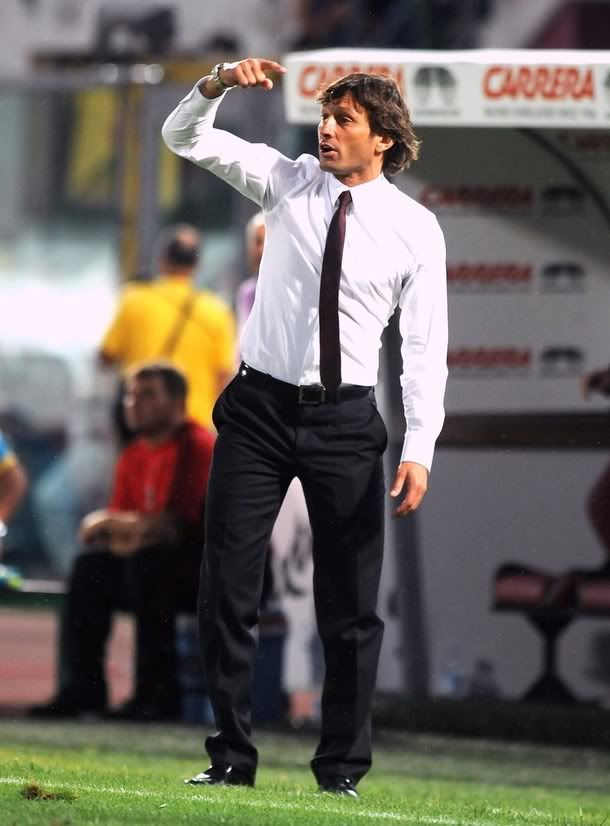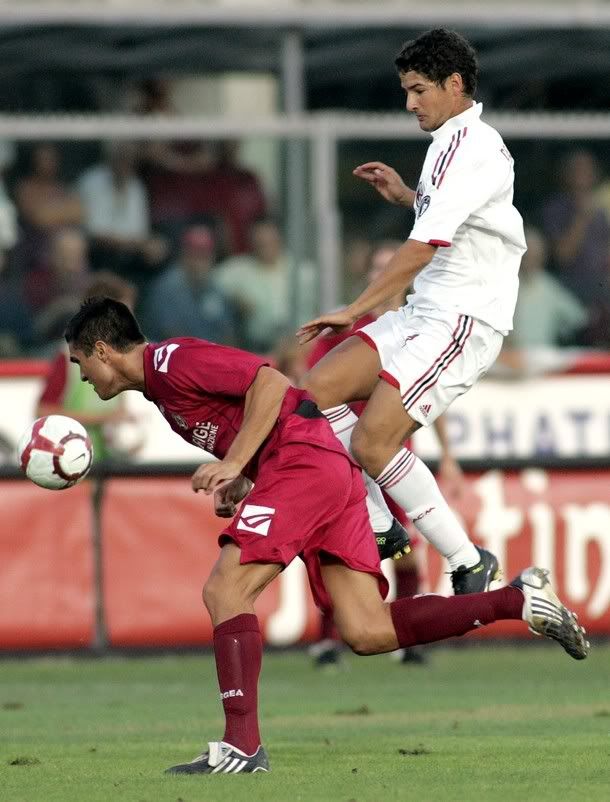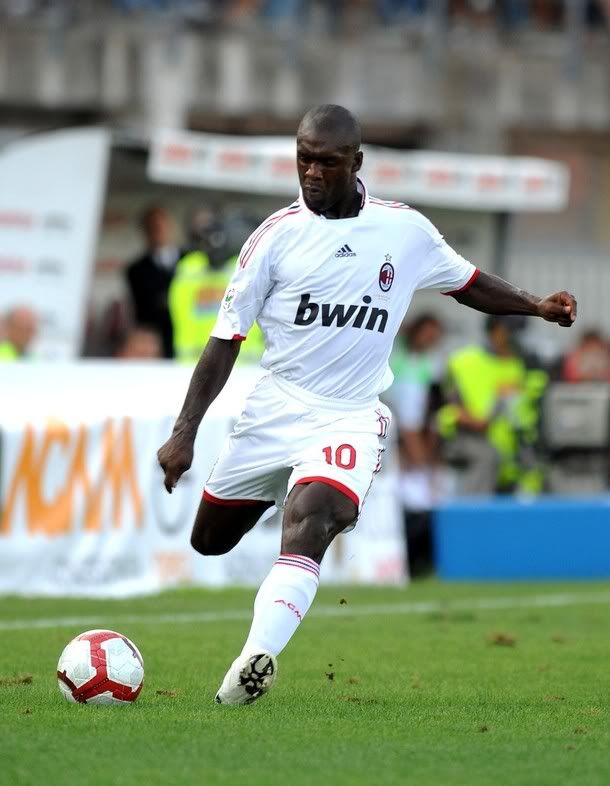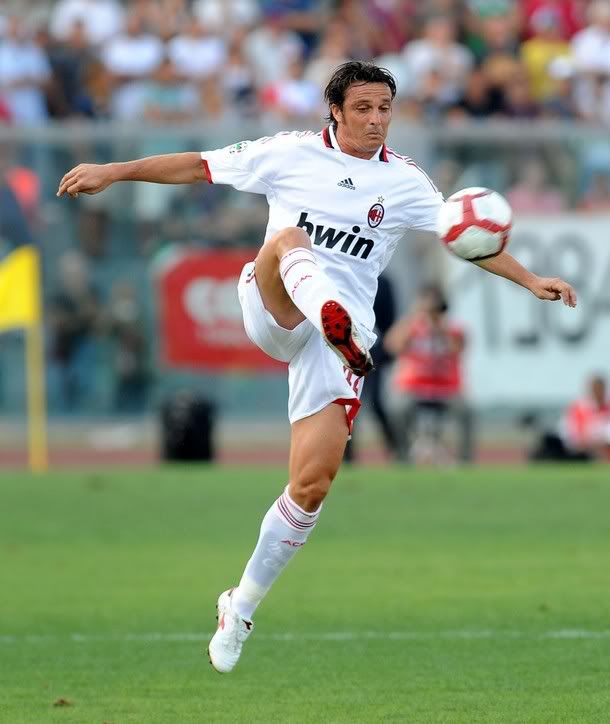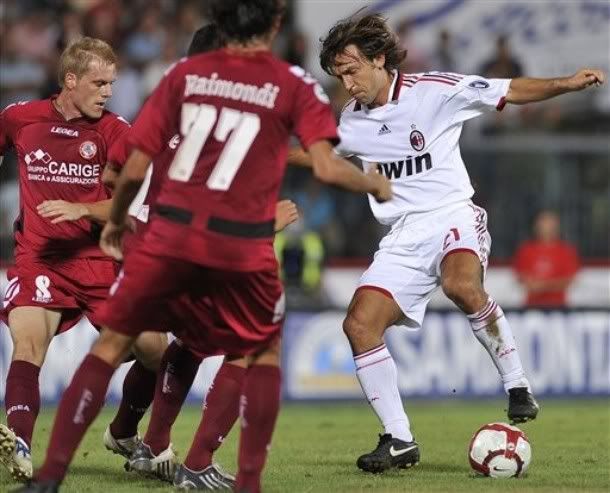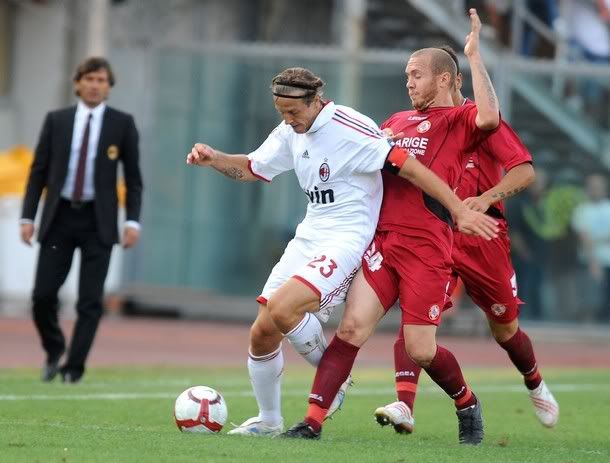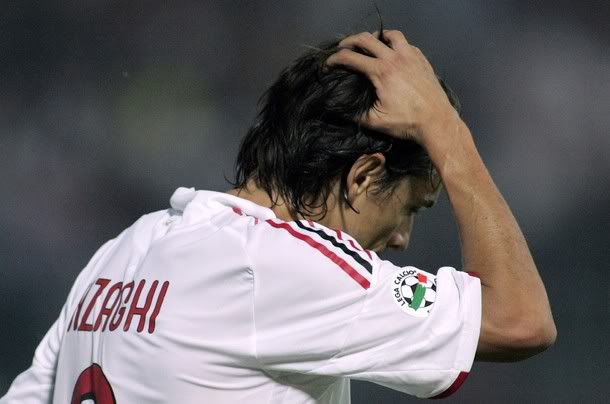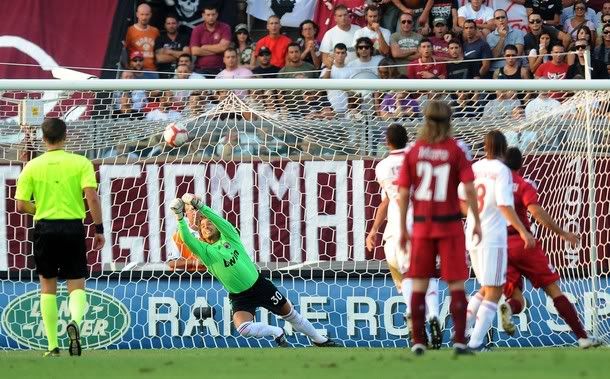 Highlights:

*Lots of near misses
*Sad Leo :(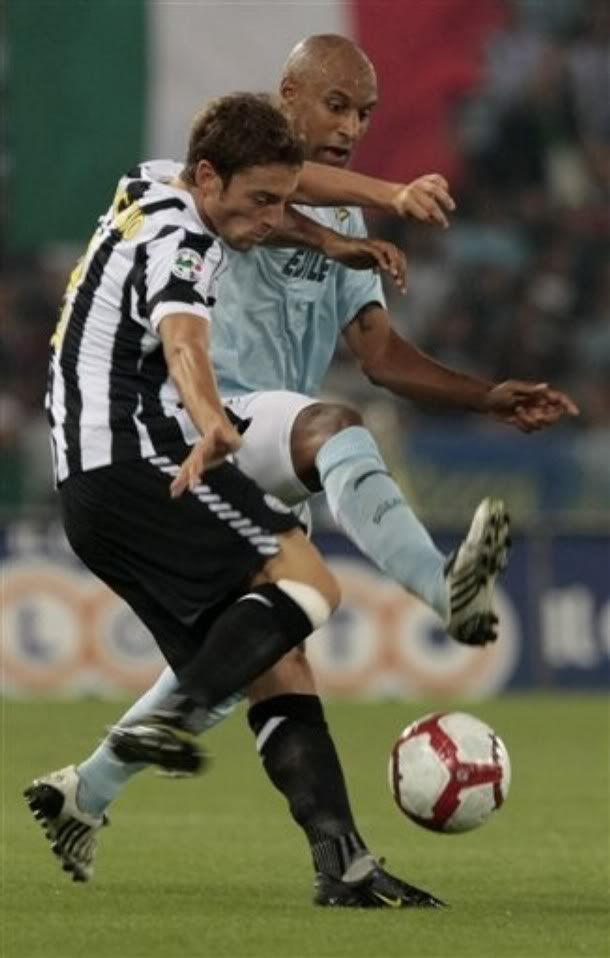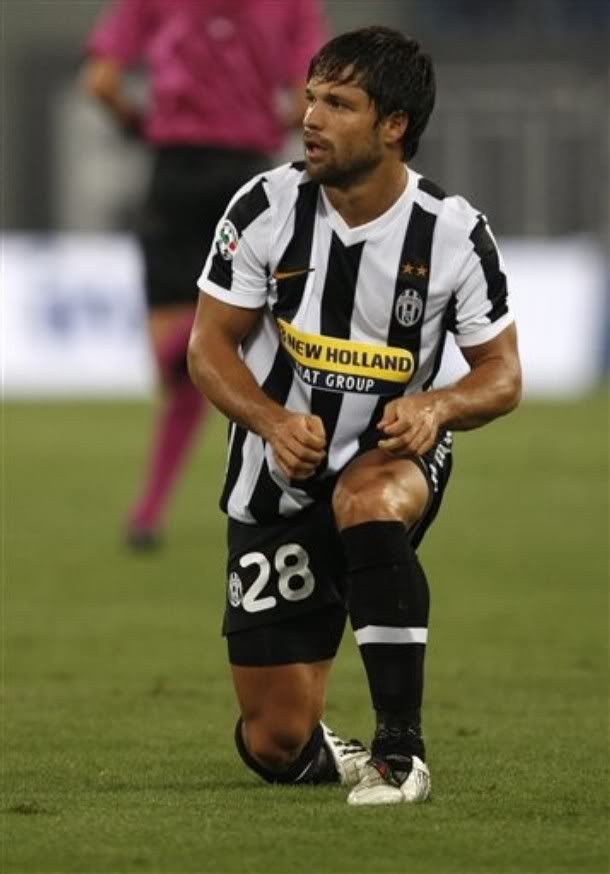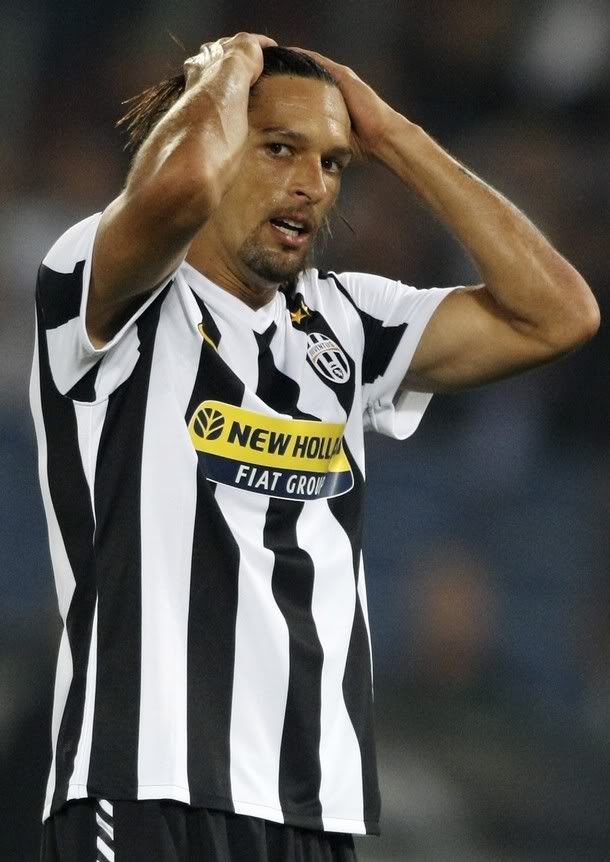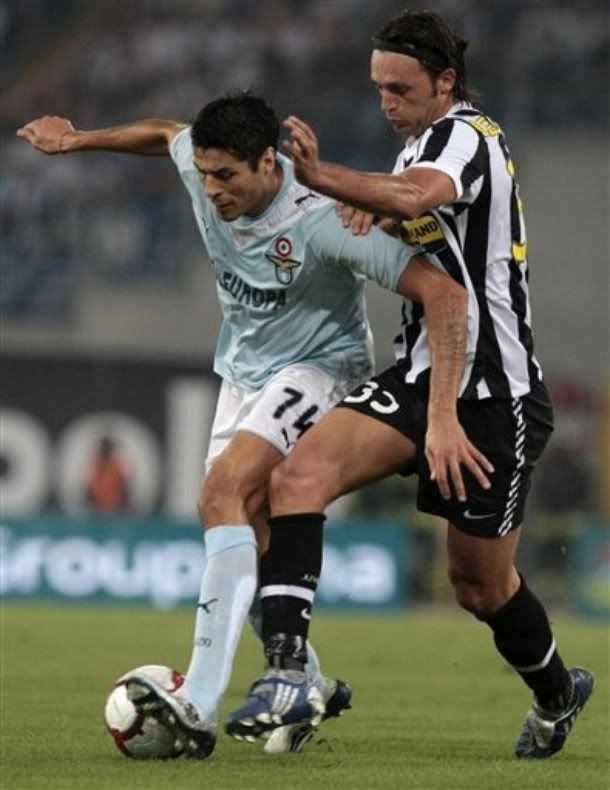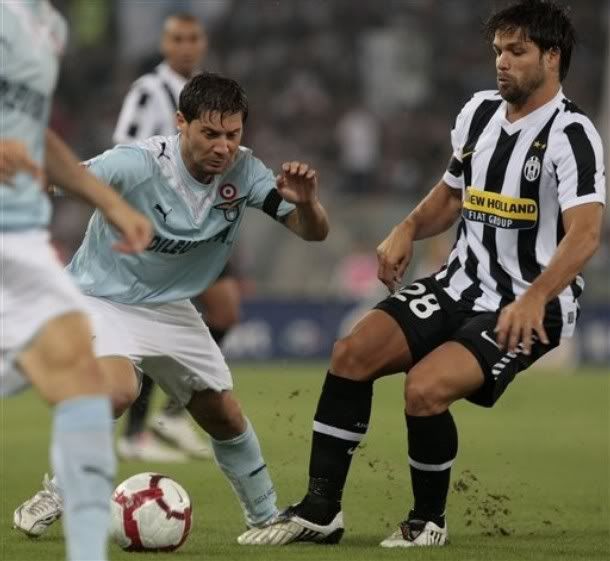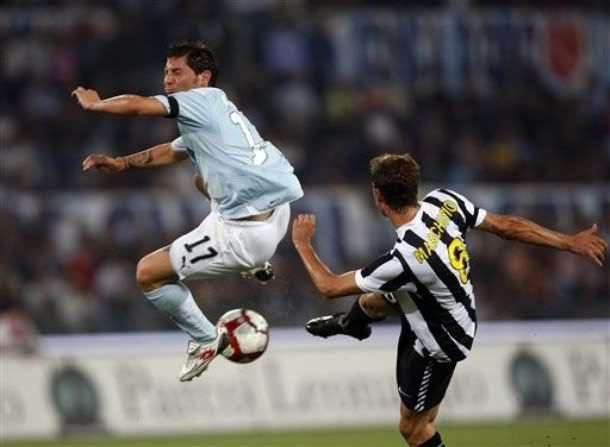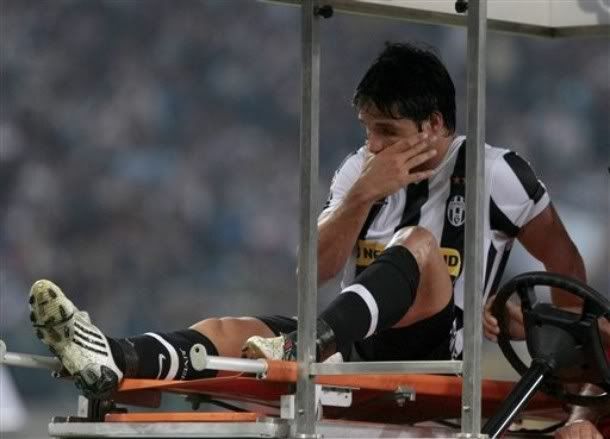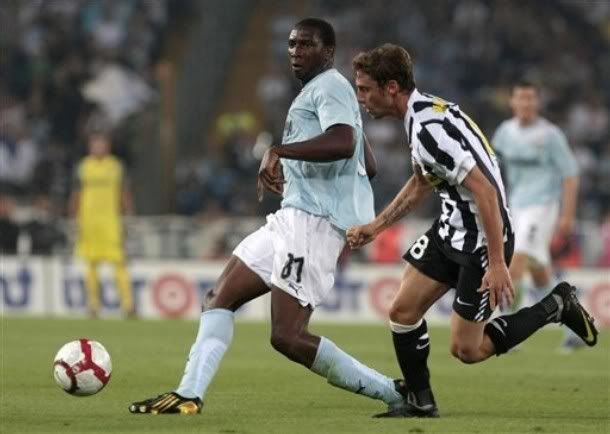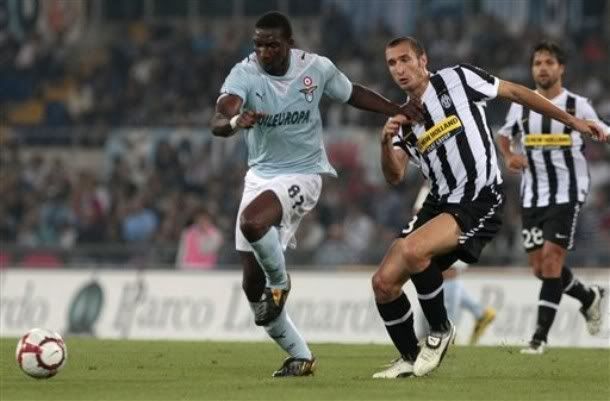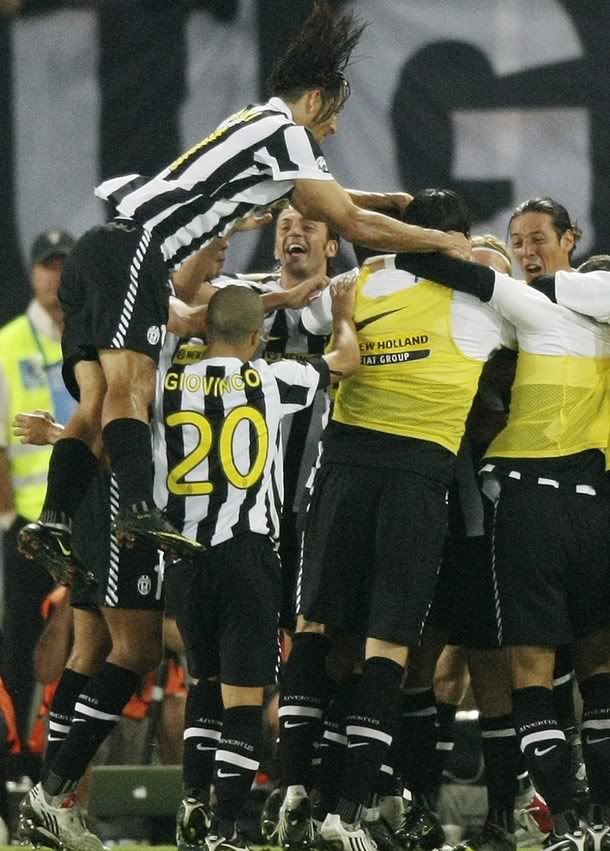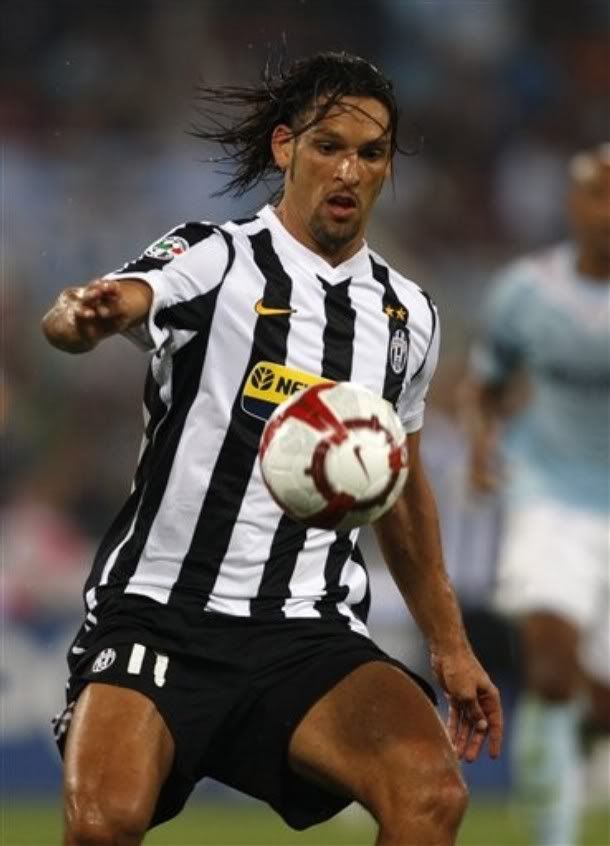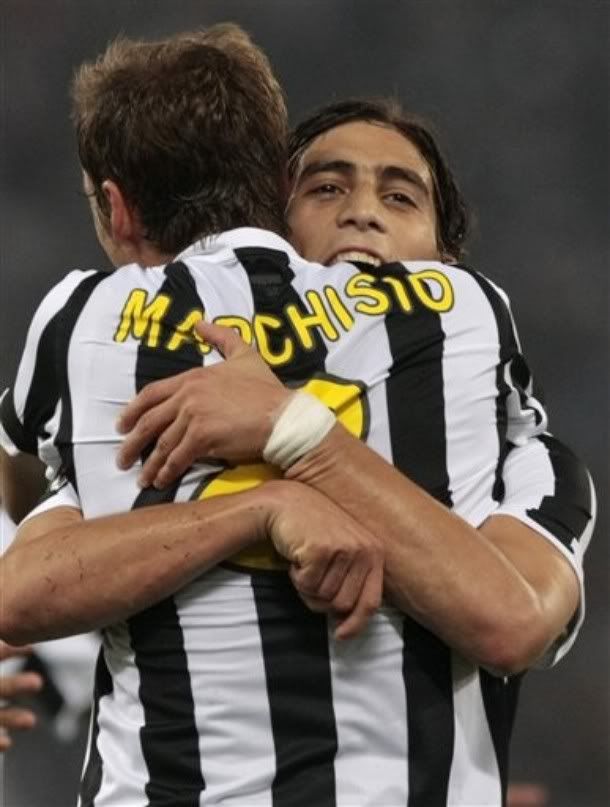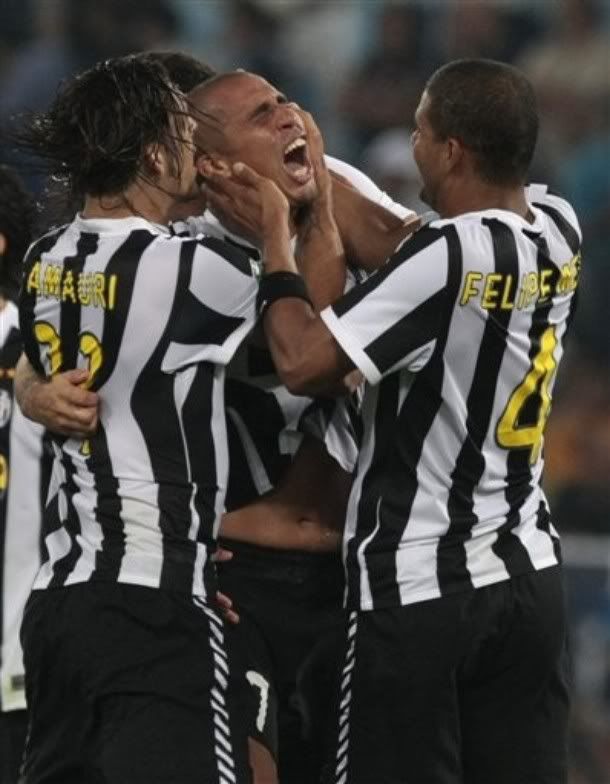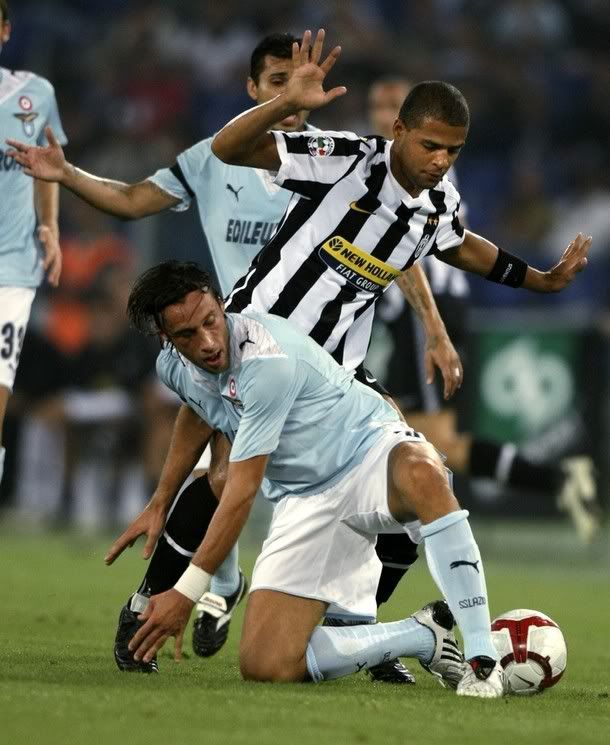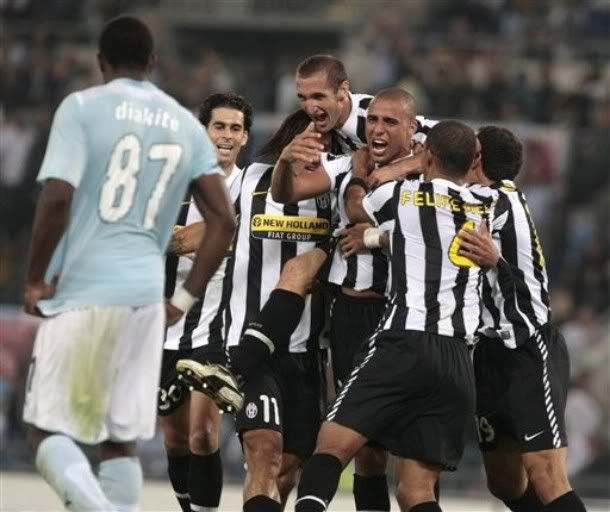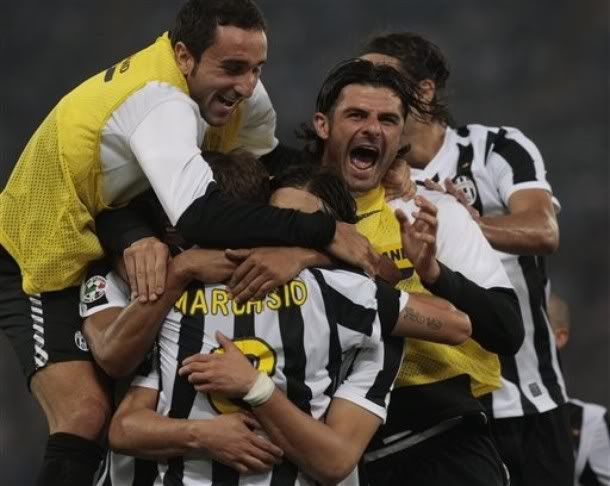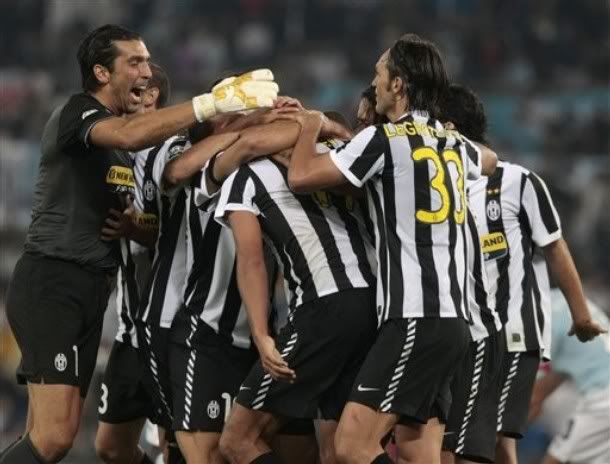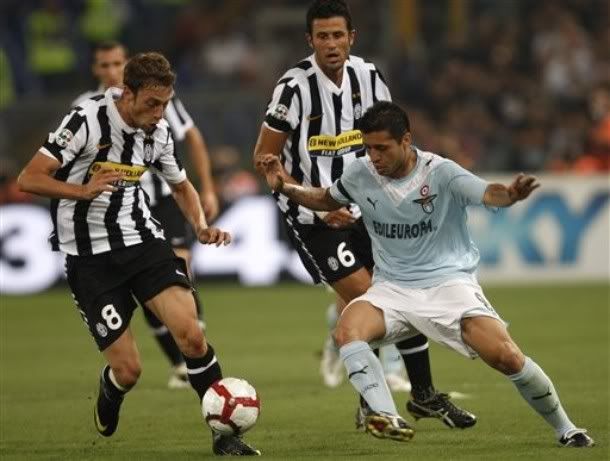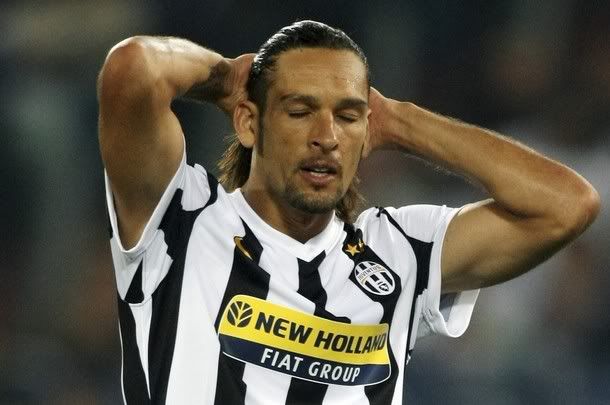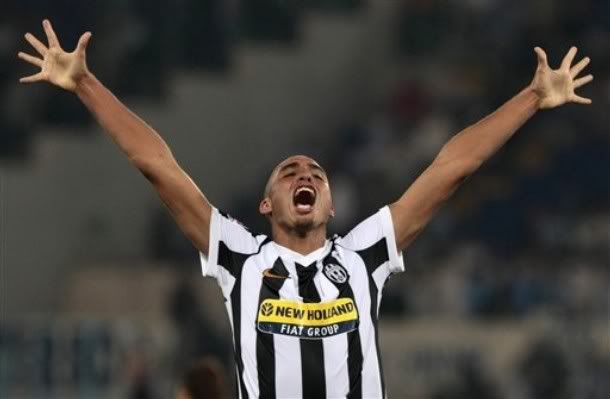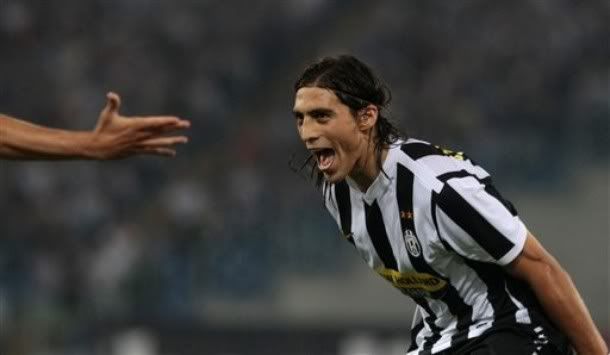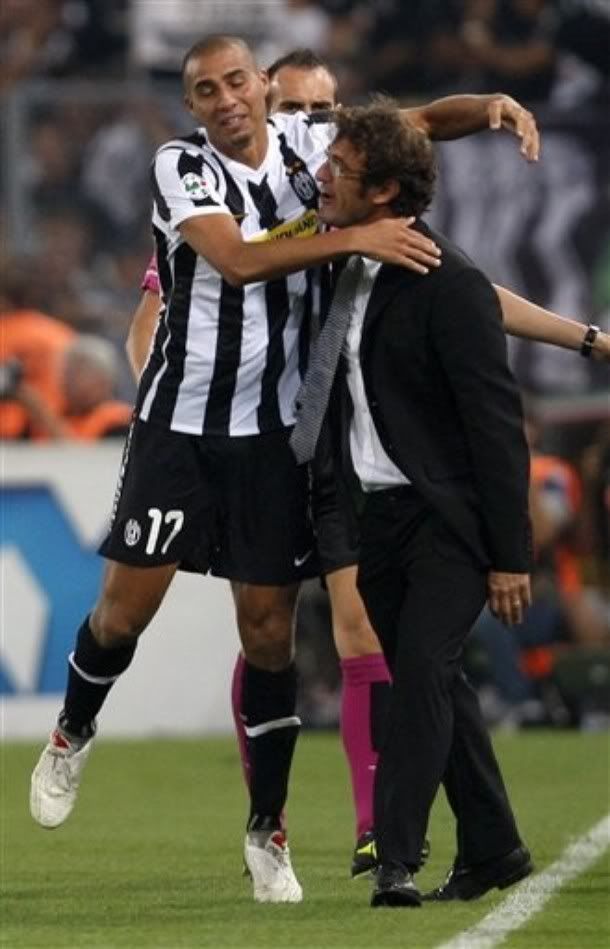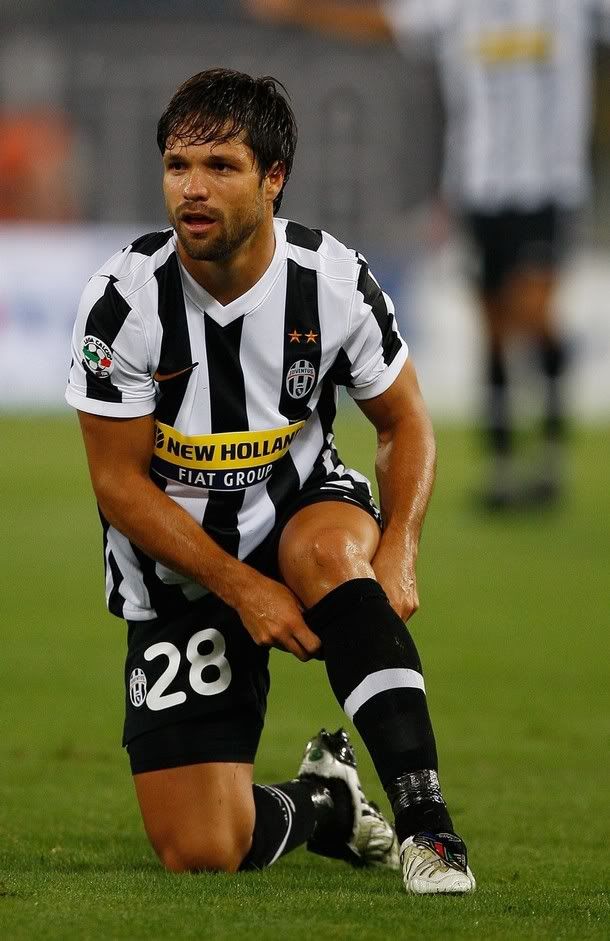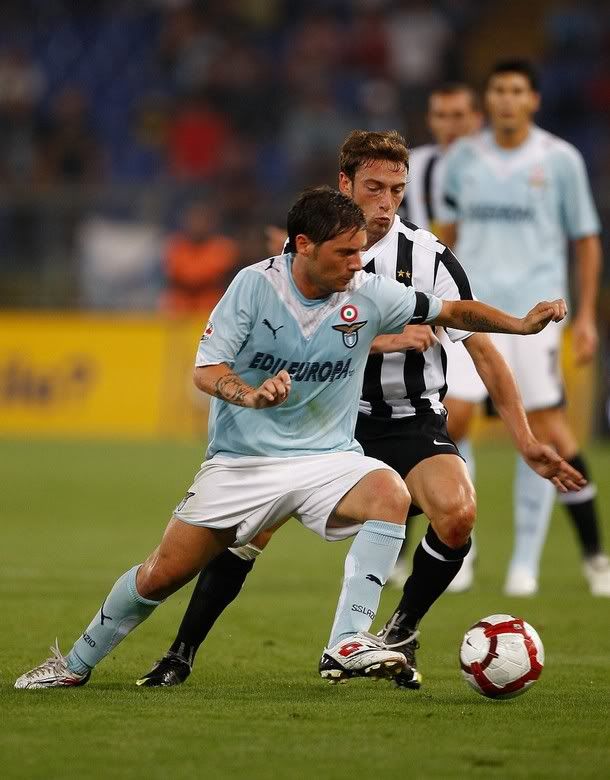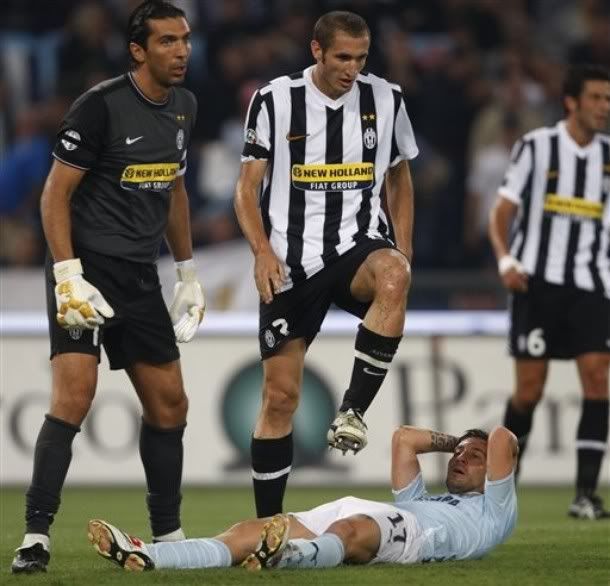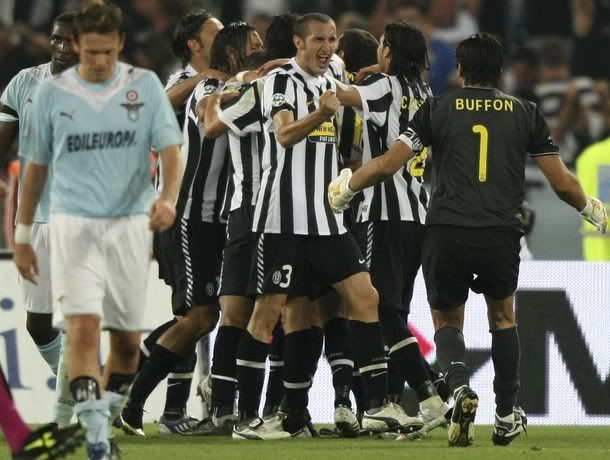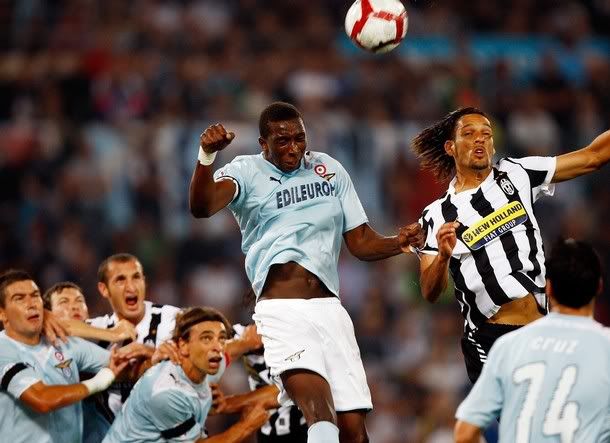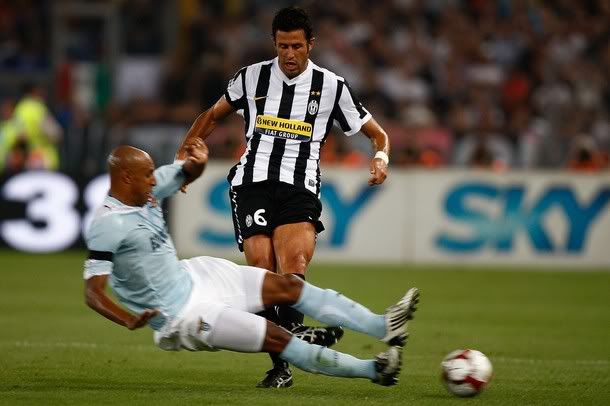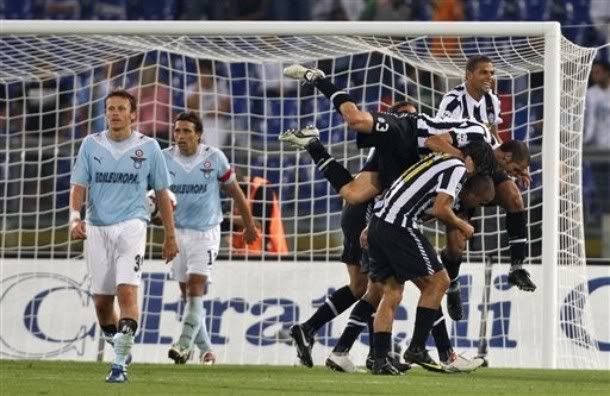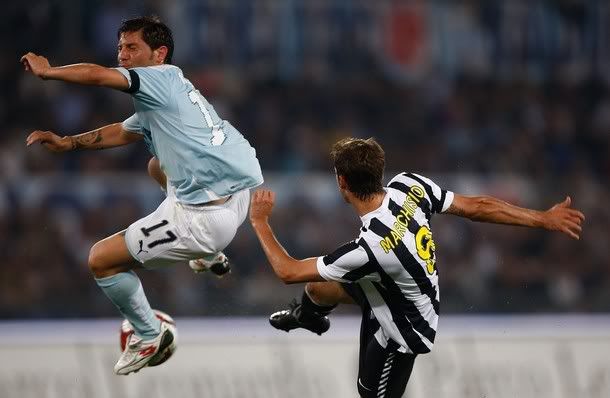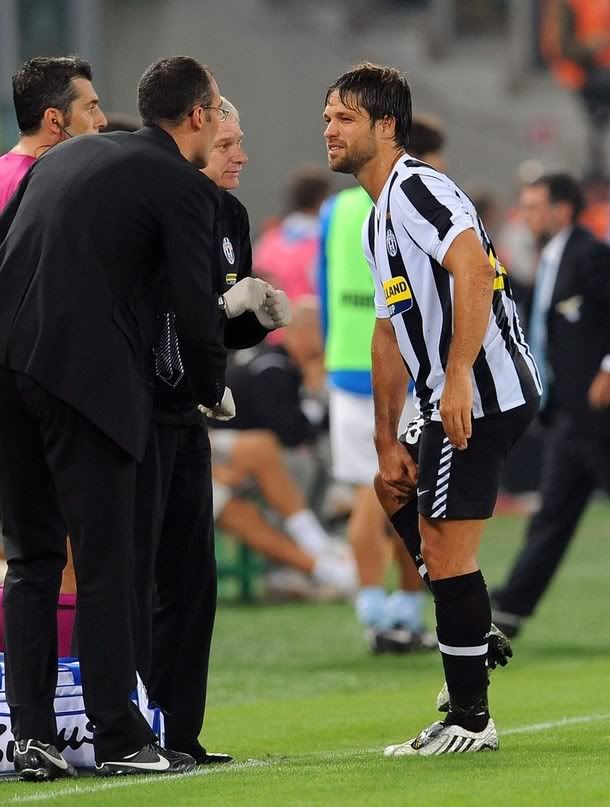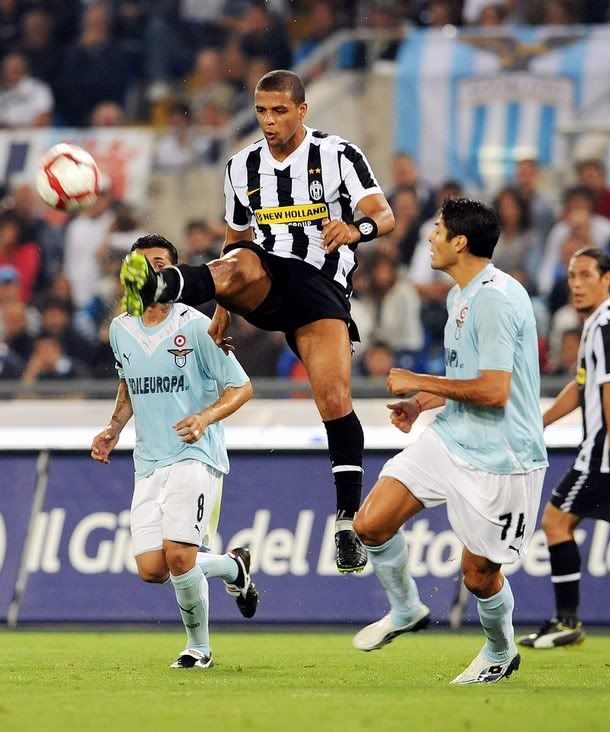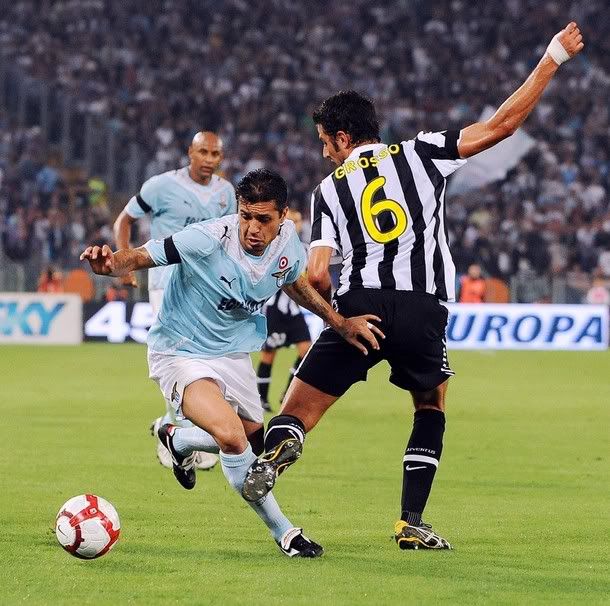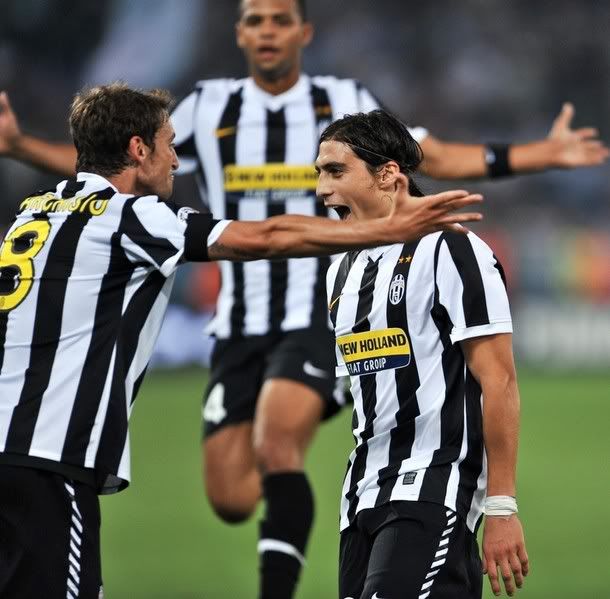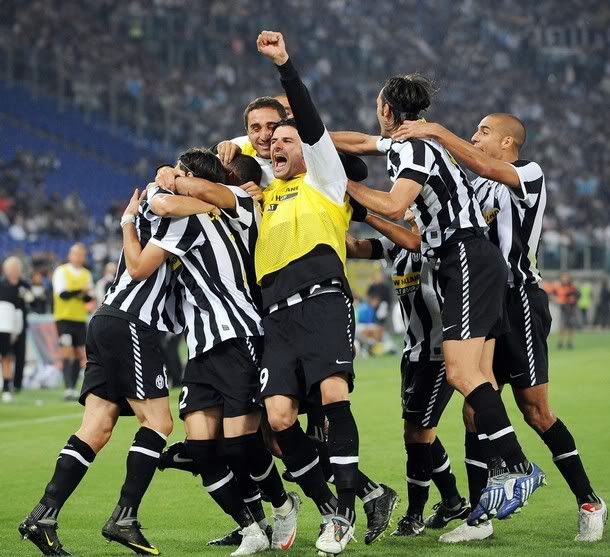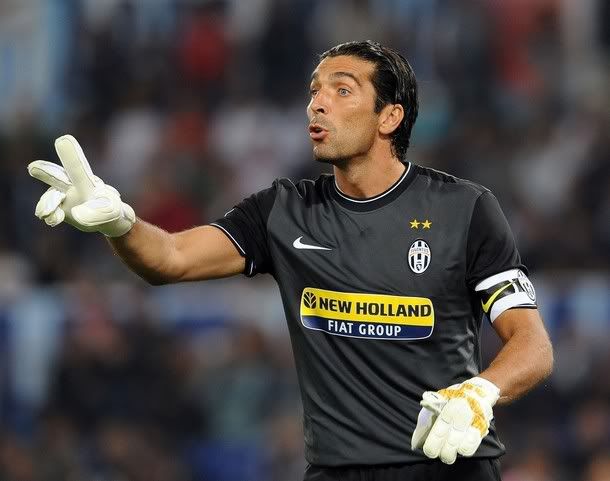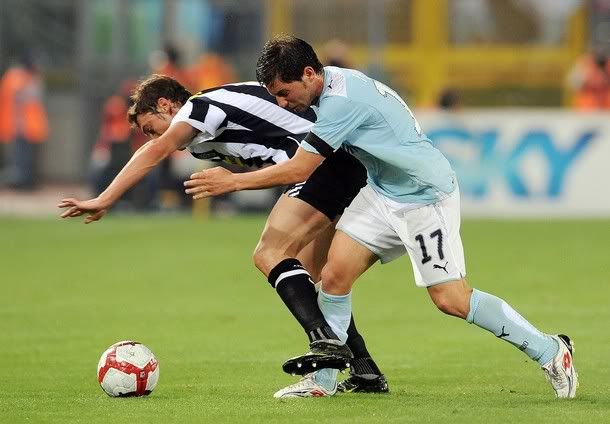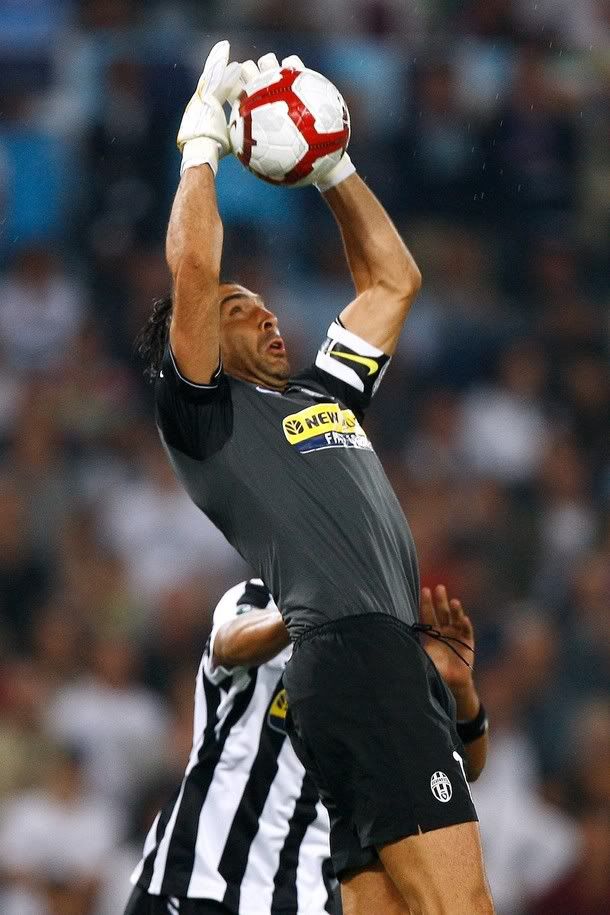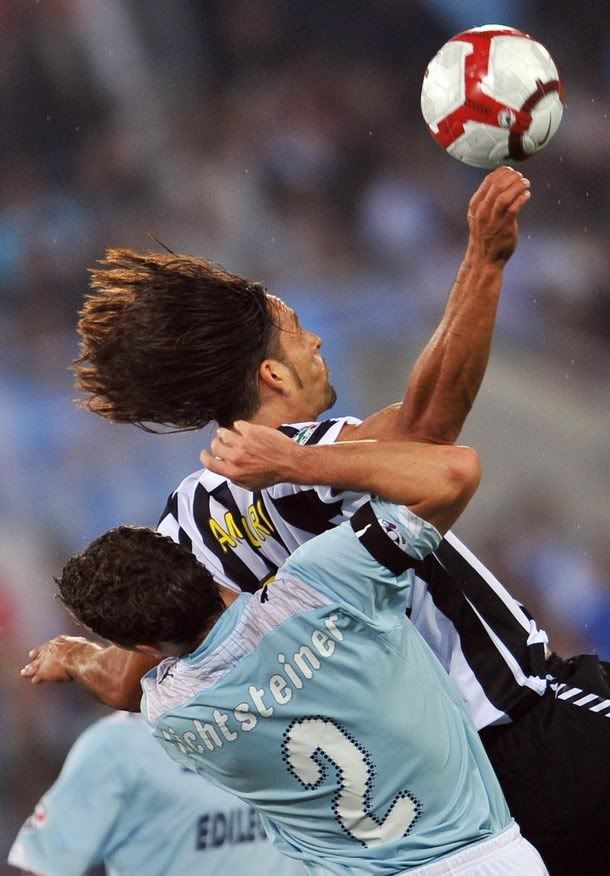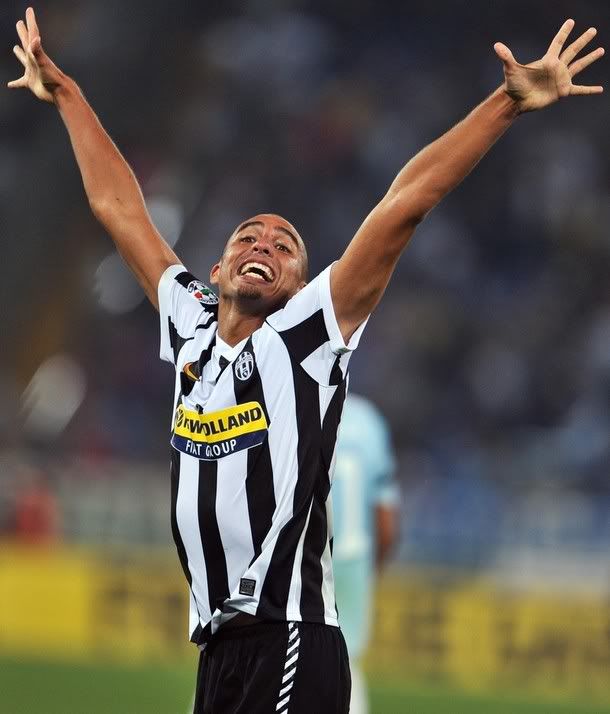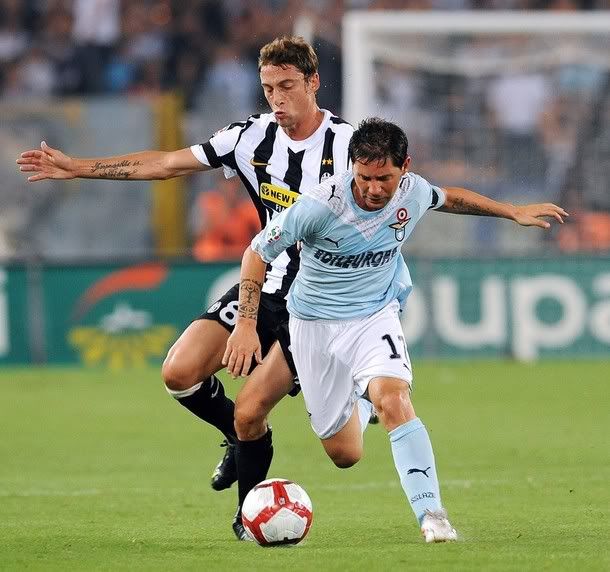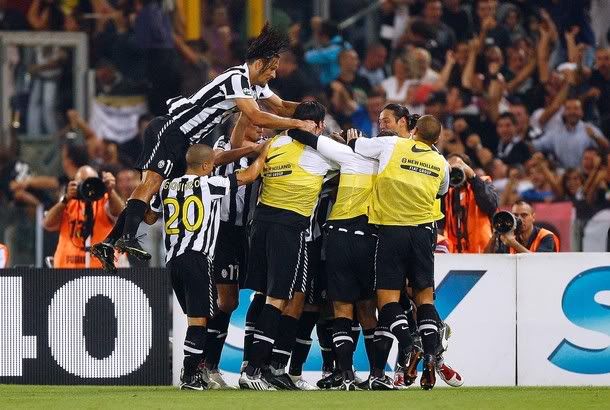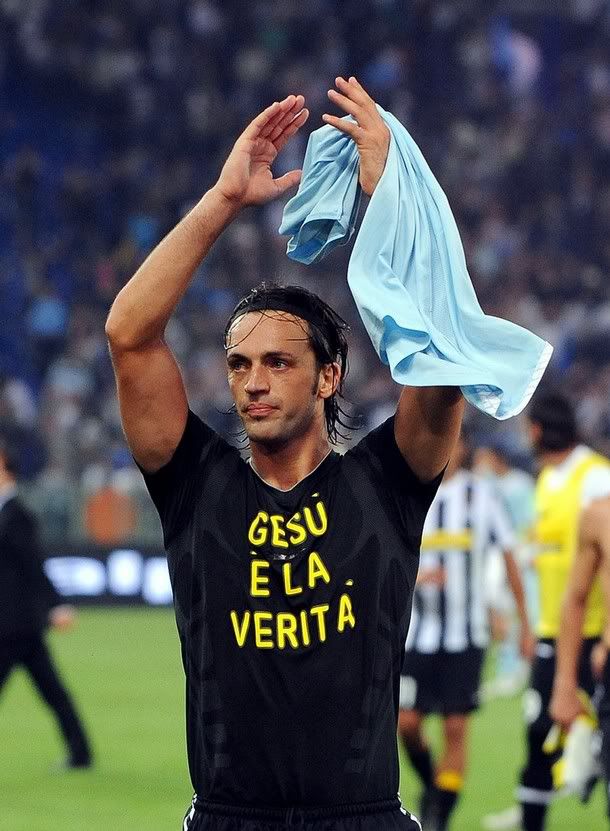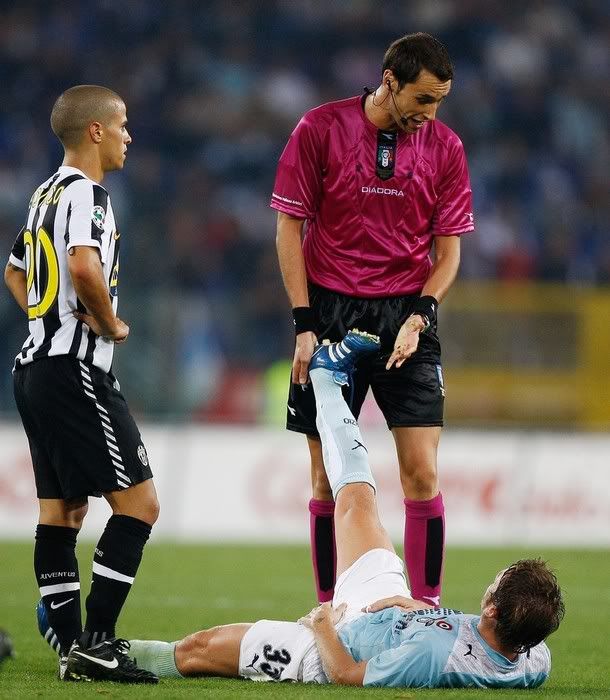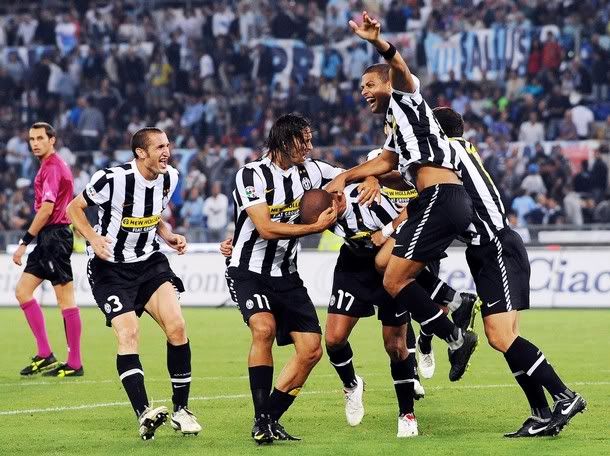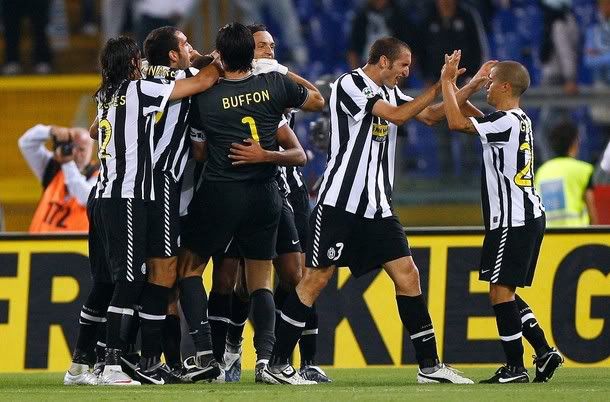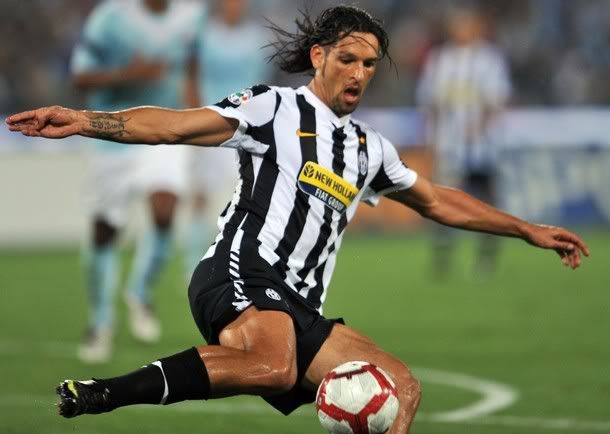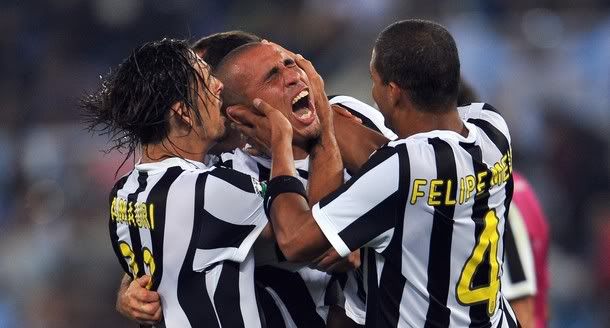 Highlights:

*Gigi being REDONKULOUS and made of win
*Muslera being pretty damn awesome himself
*2 happytime group hugs of massive joy
*interview w/ Trez at the end

IL GIORNO SECONDO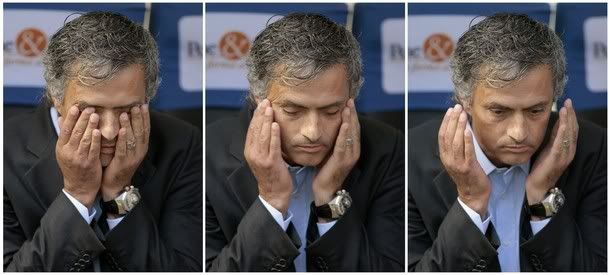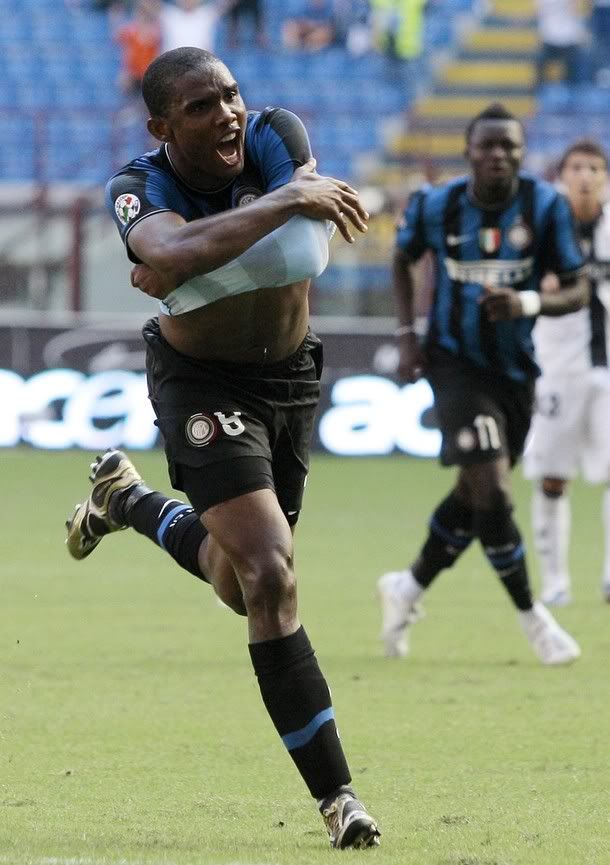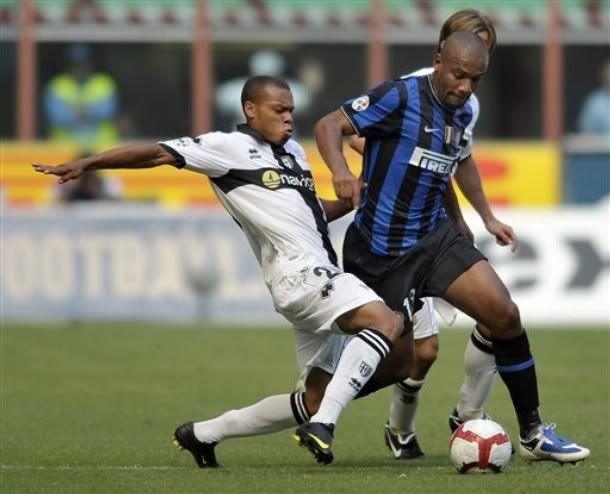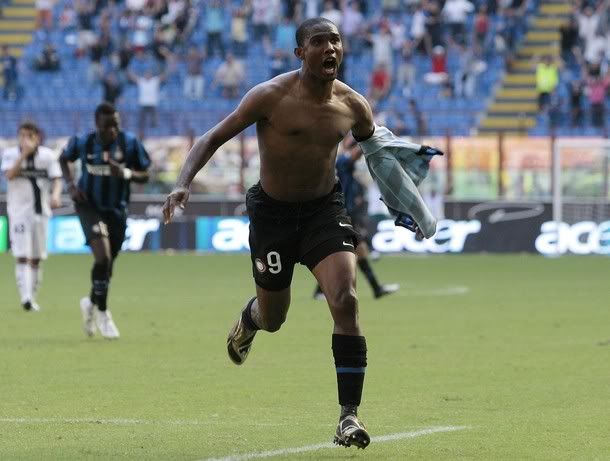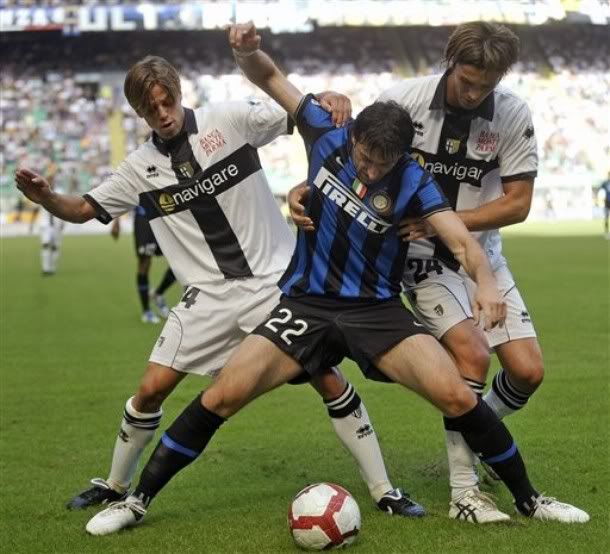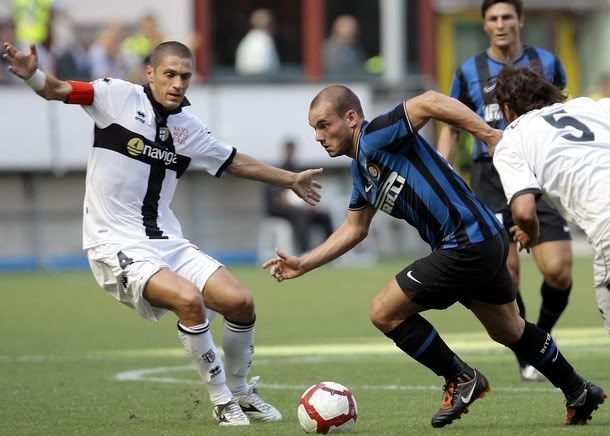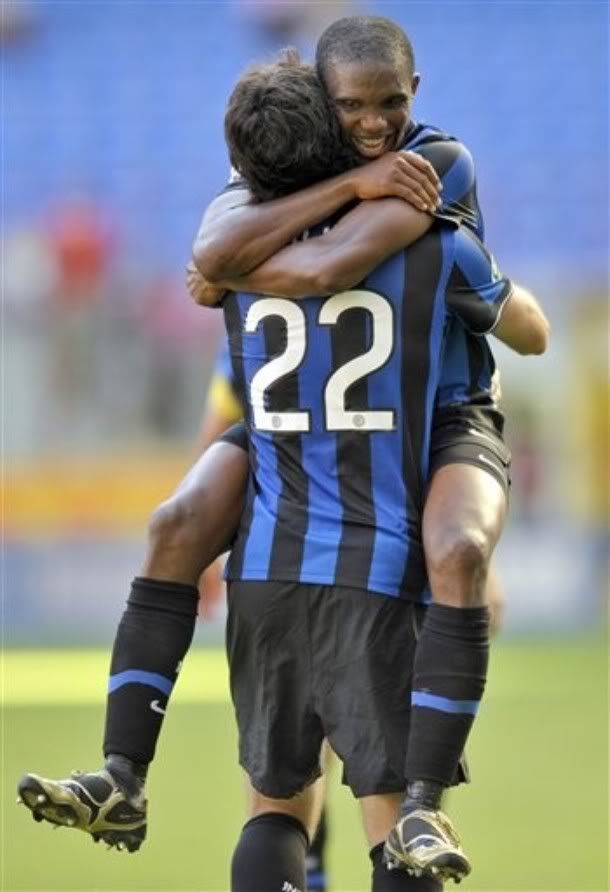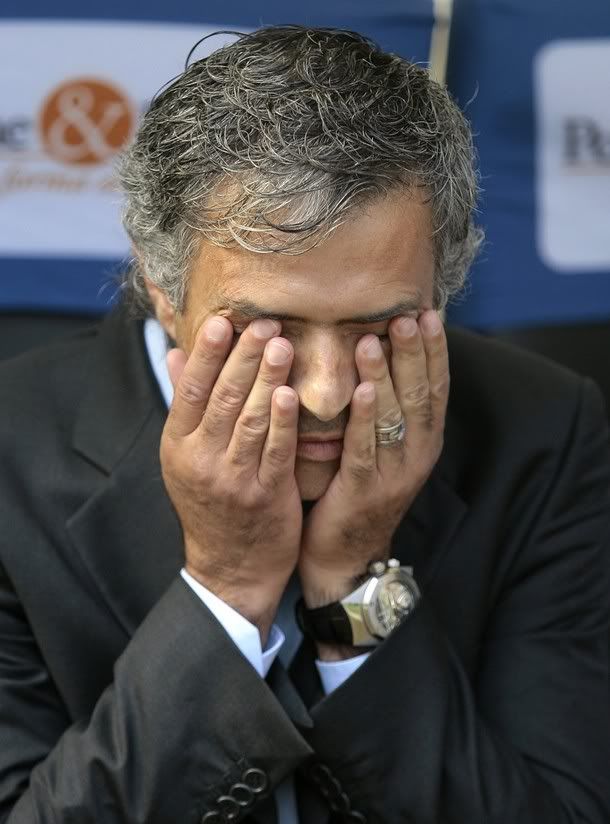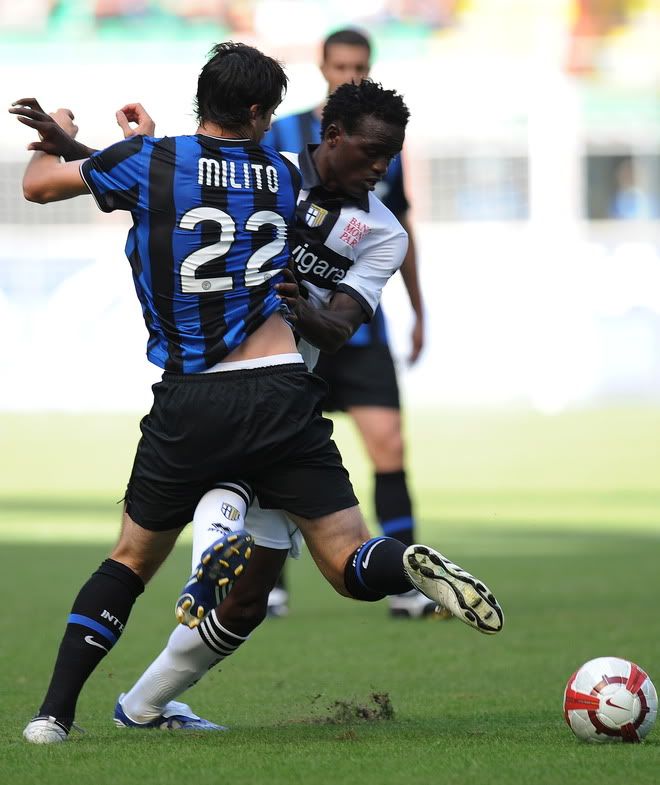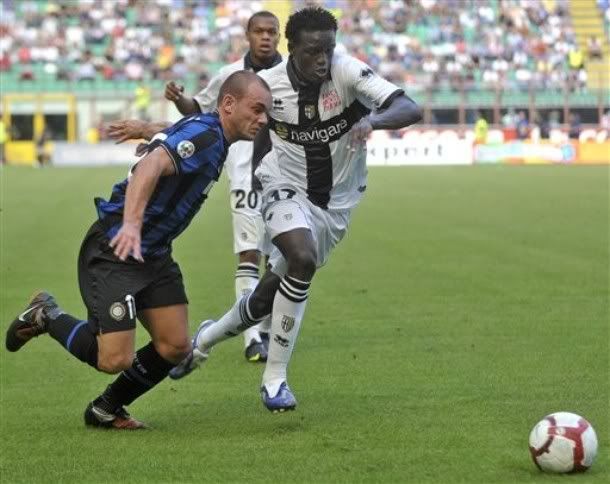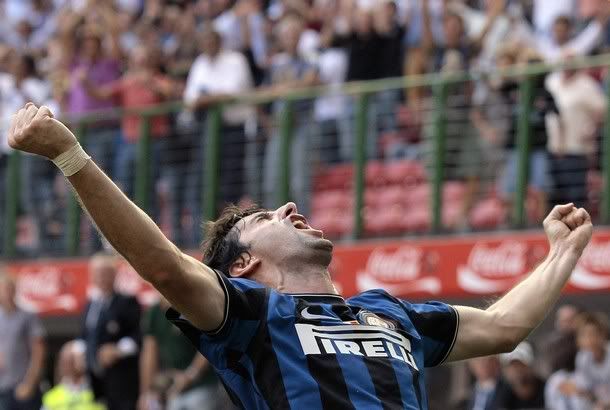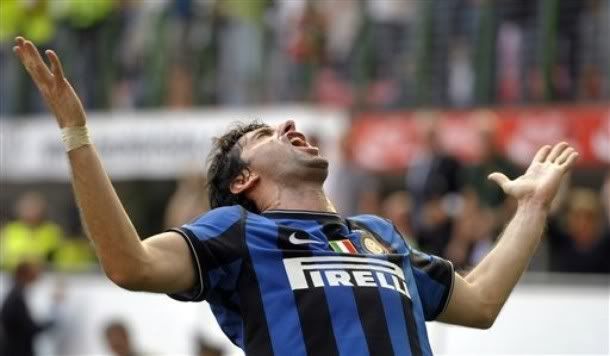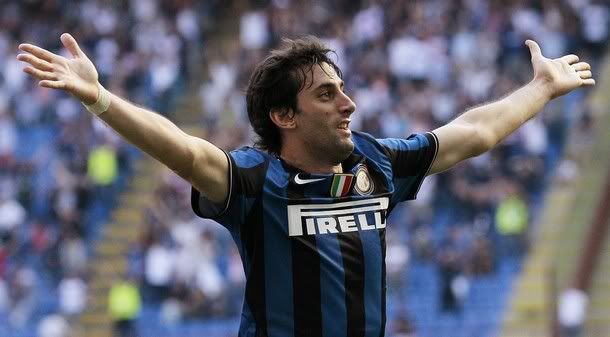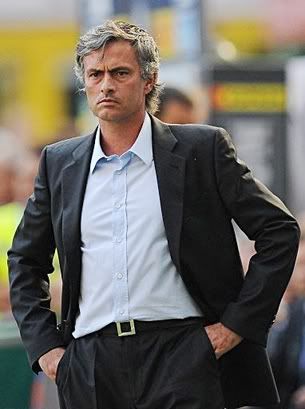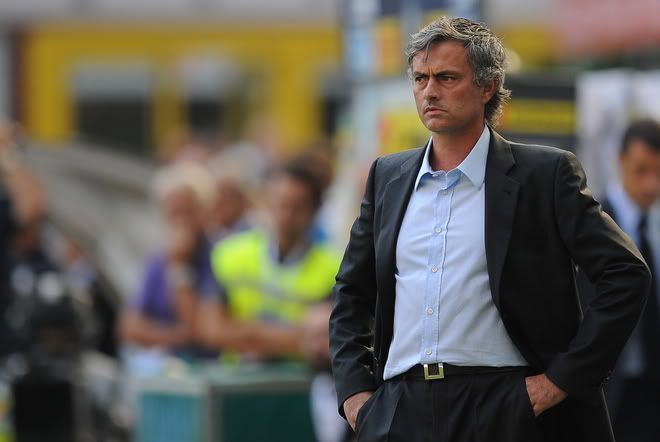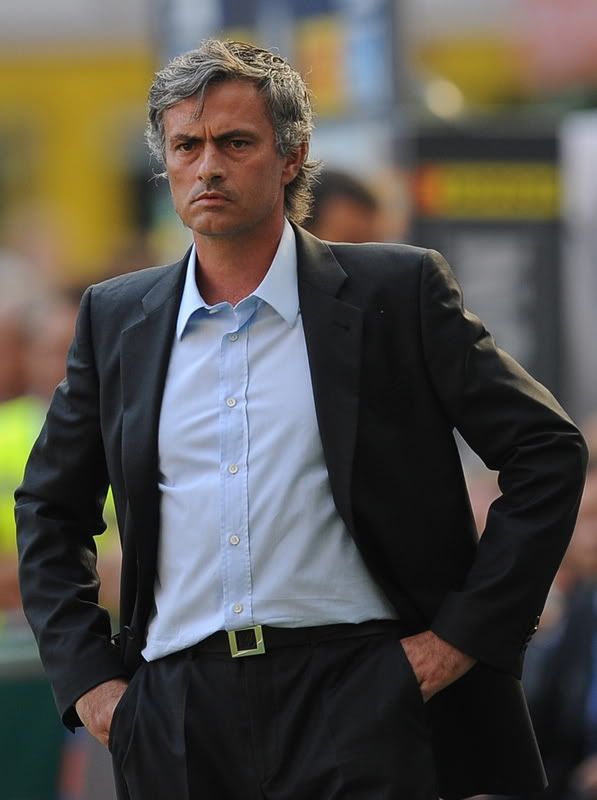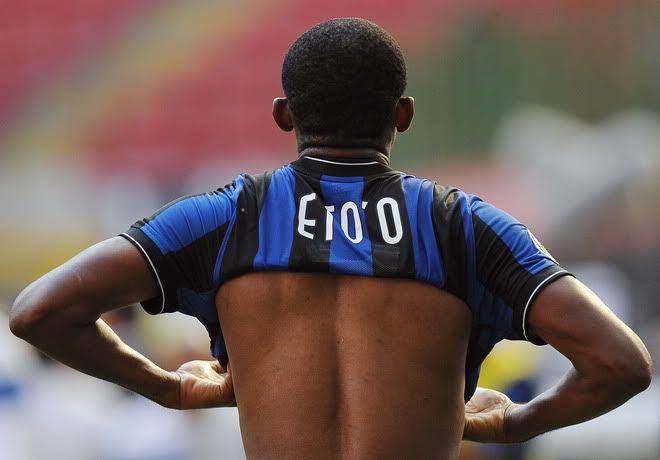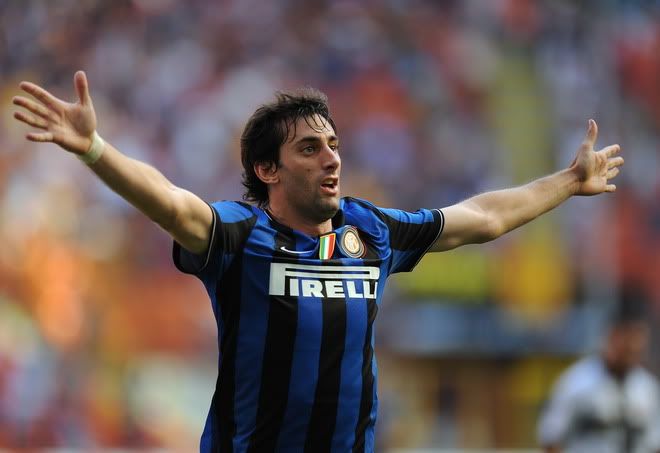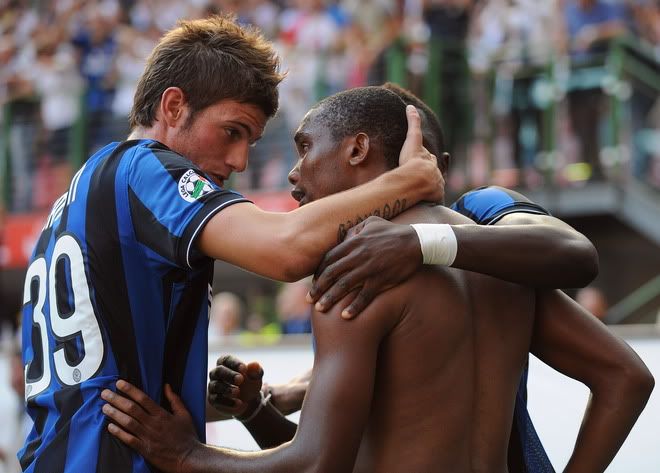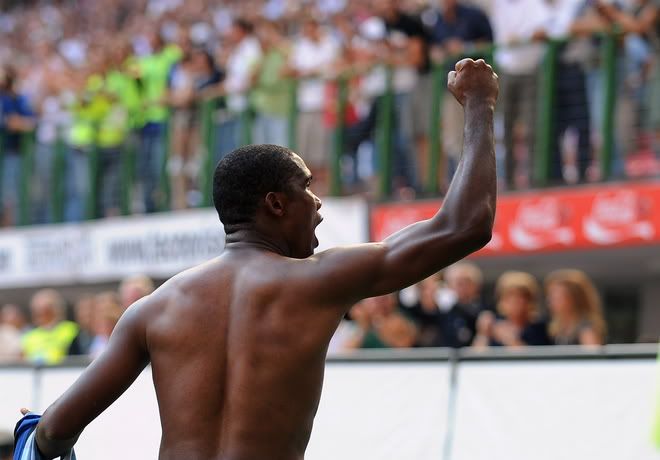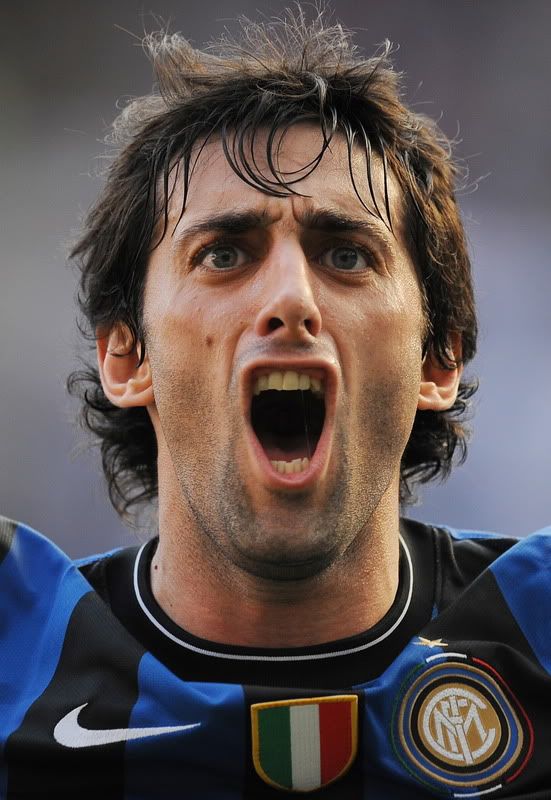 Highlights:

*An absolute cracker from Samu. Which then results in a shirtless Samu.
*A cheeky chip over the keeper from Milito courtesy of a very lovely assist from SuperMario
*An interview at the end w/ Samu (and his translator)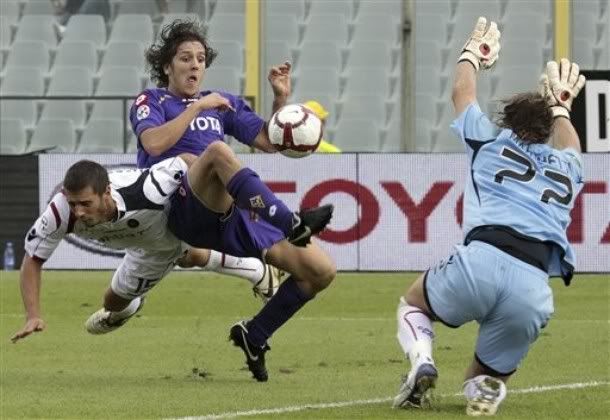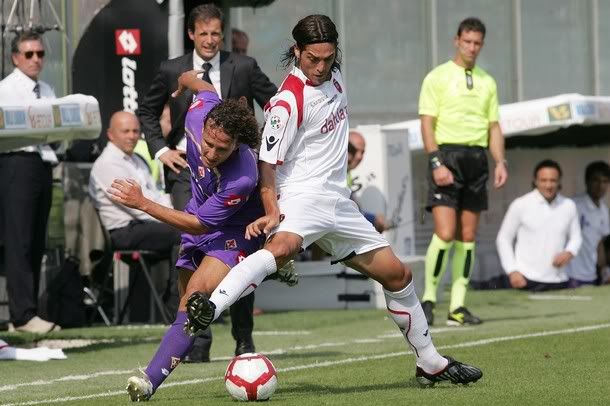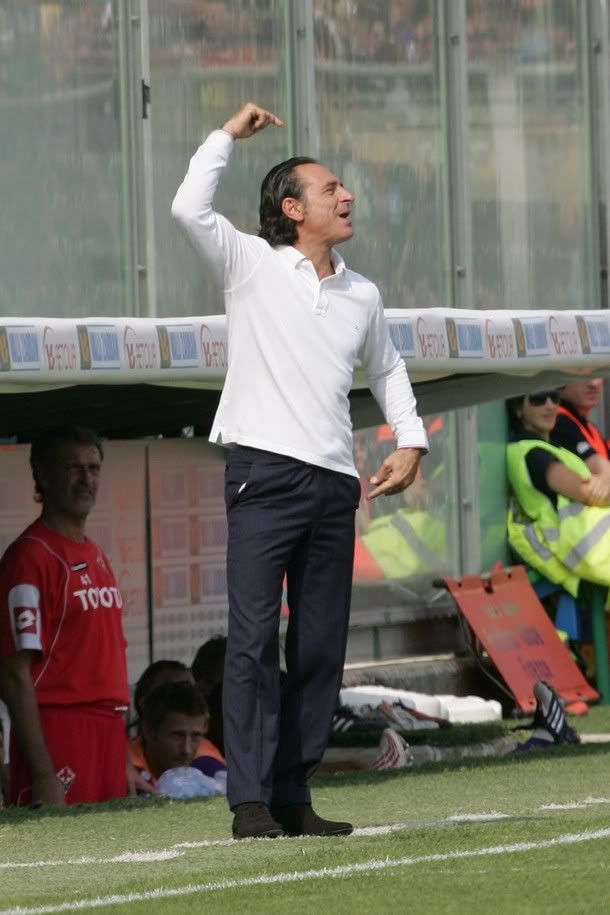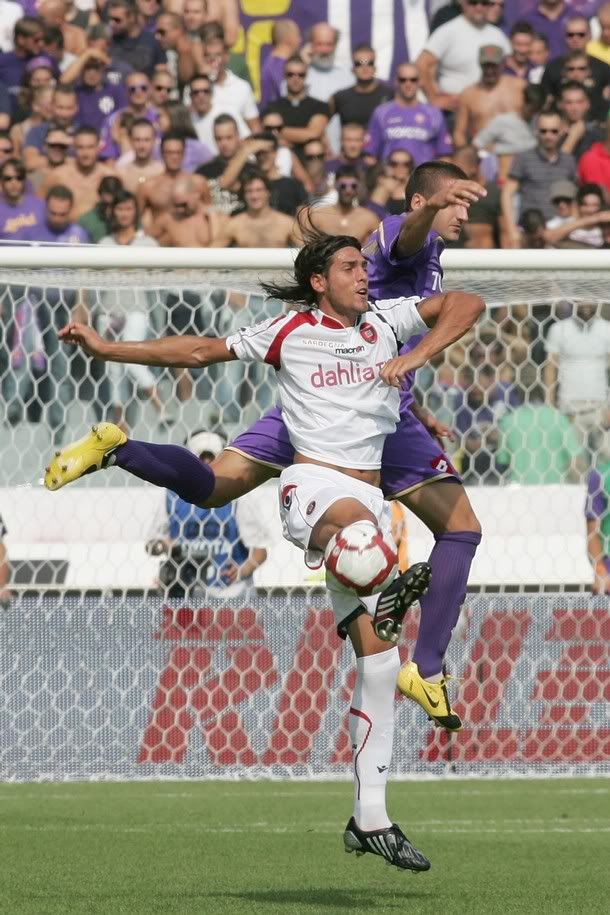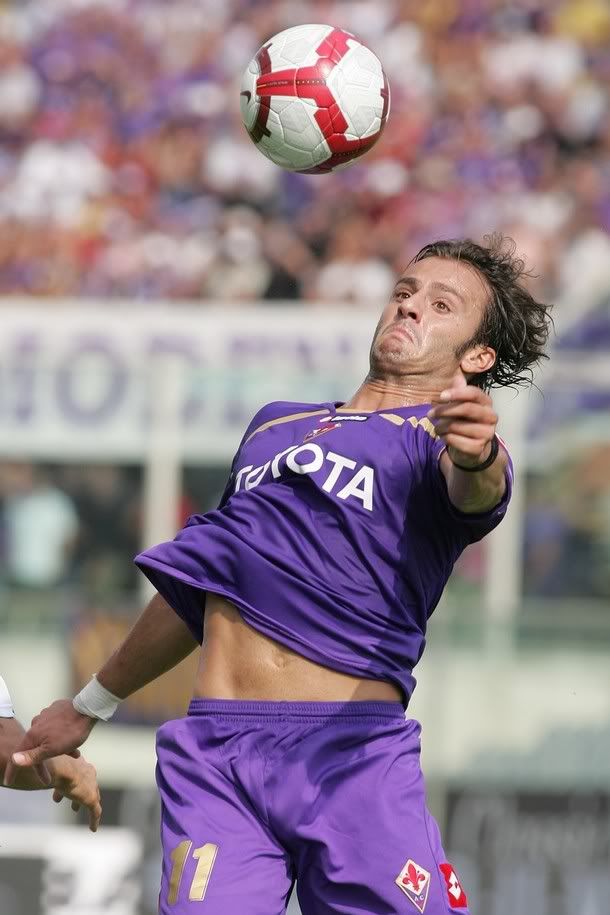 Highlights:

*Collision w/ bbz Jojo & Marchetti, all are fine though
*Vargas being made of win
*So much win, his amazing run and assist set up the only goal of the game, finished off by Gila (much to my chagrin, as Marchetti is my FFT keeper)
*interview at the end w/ Gila... and his hair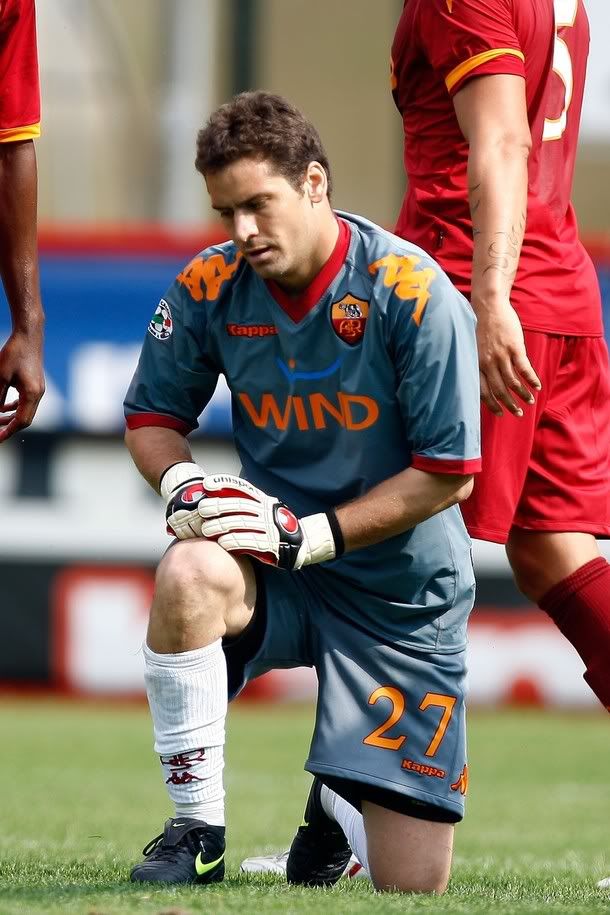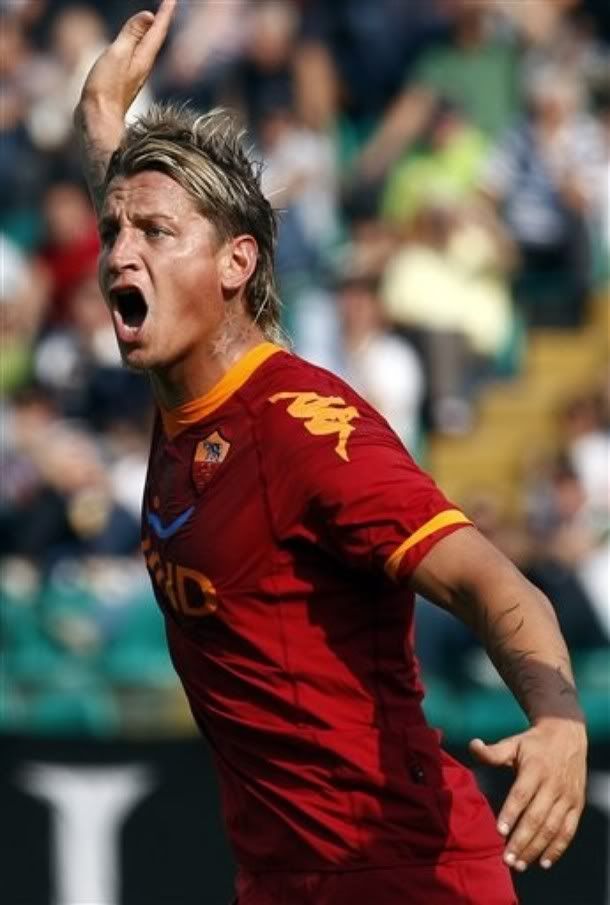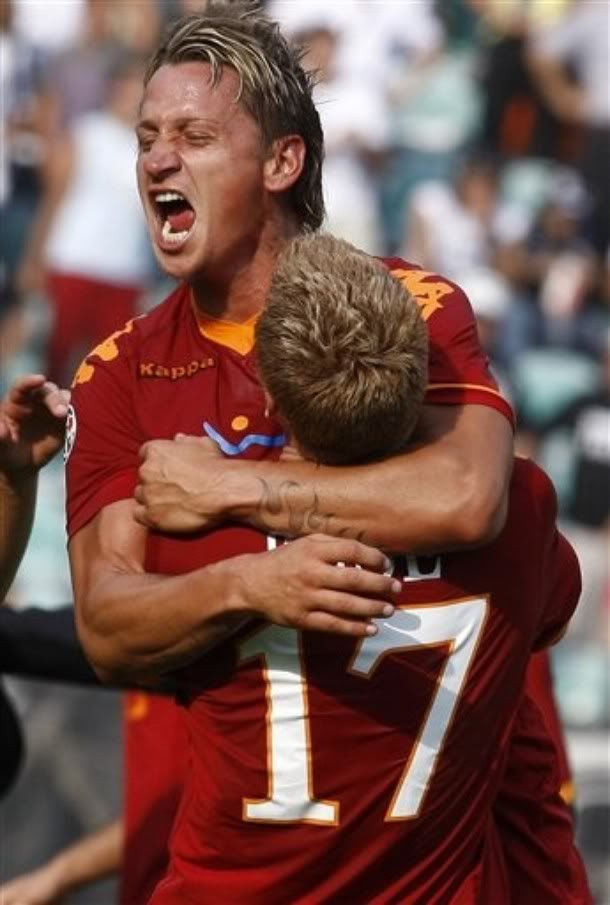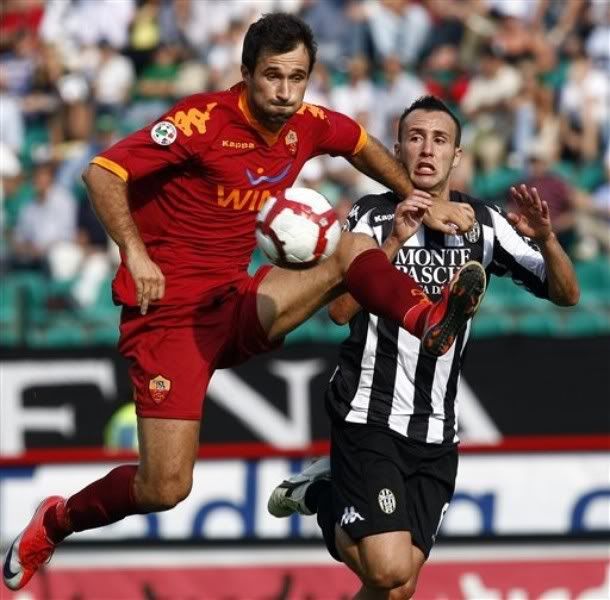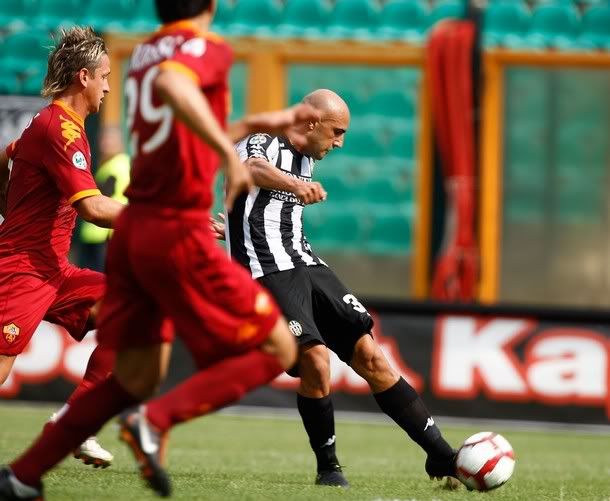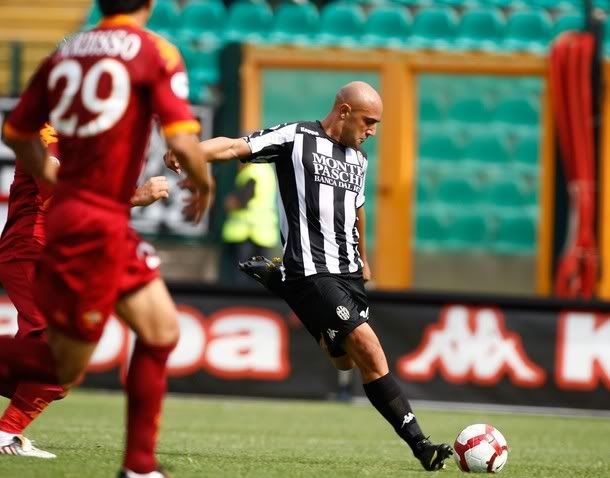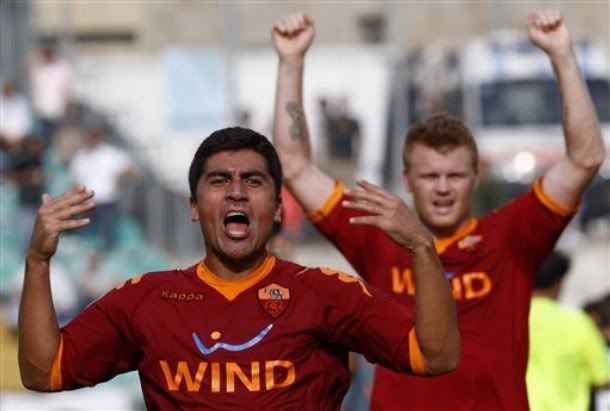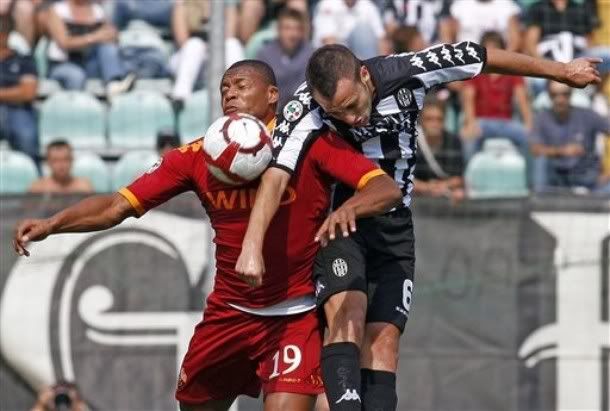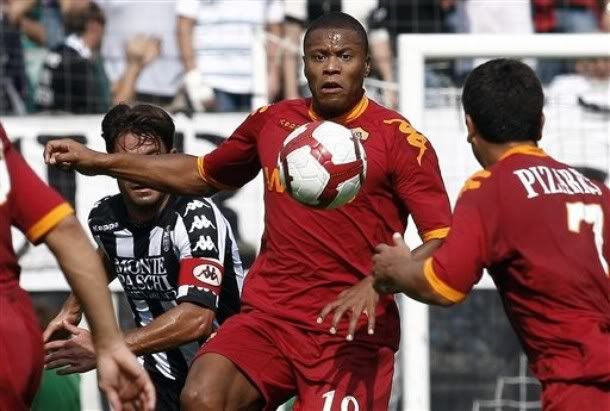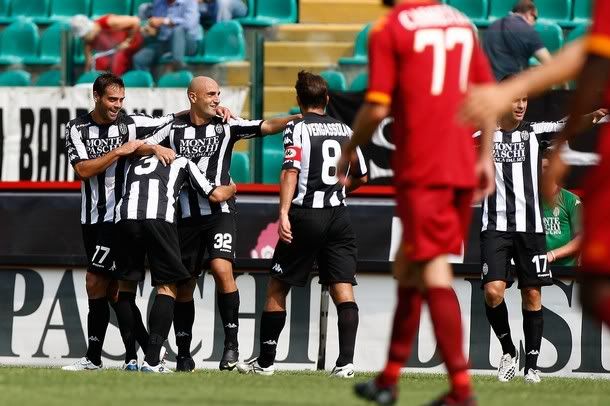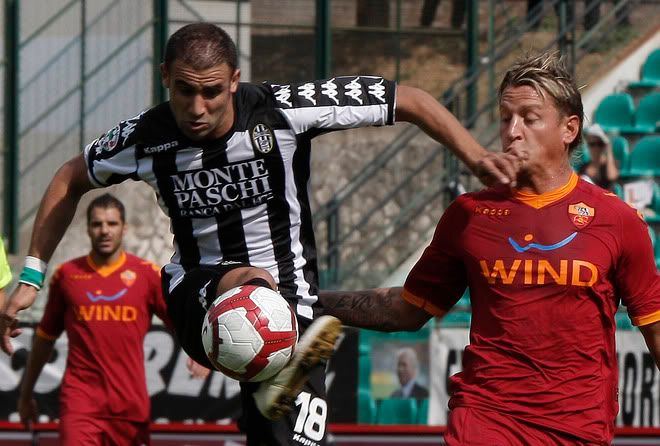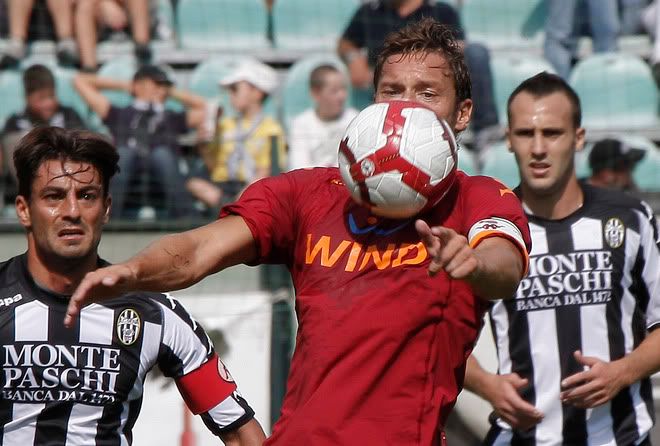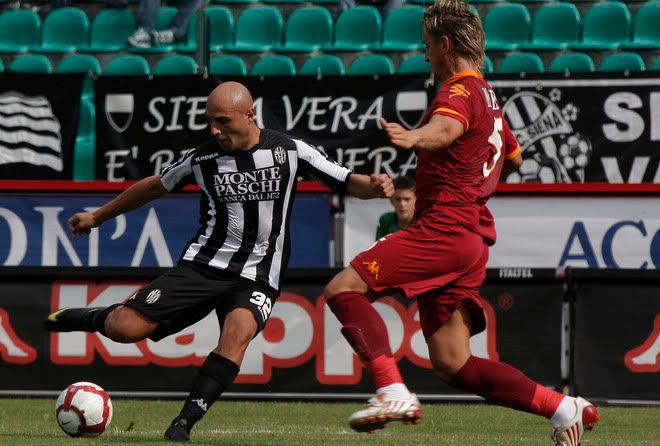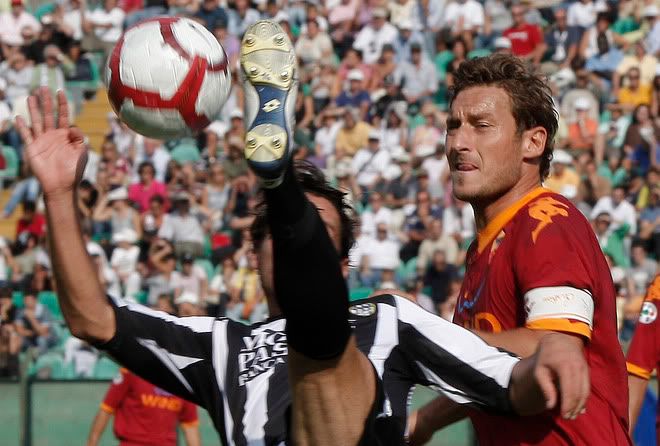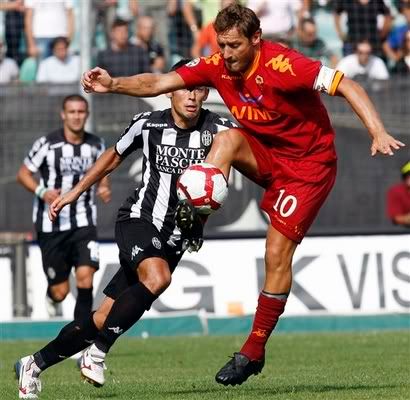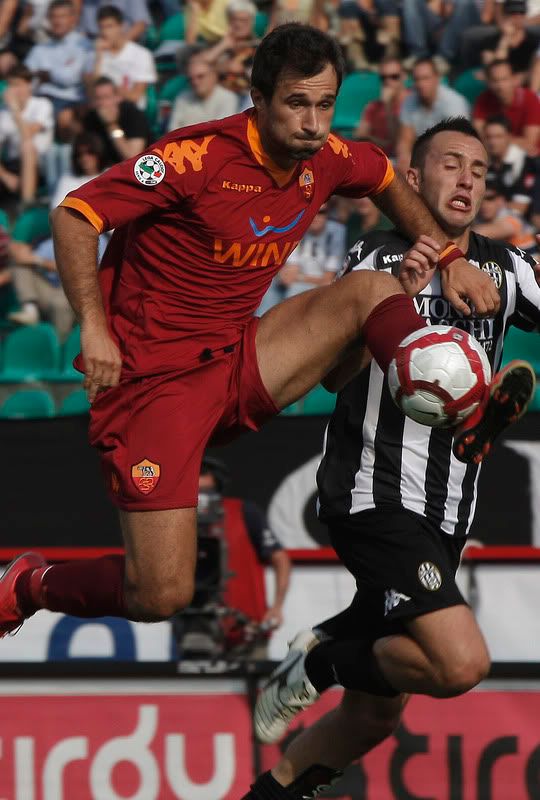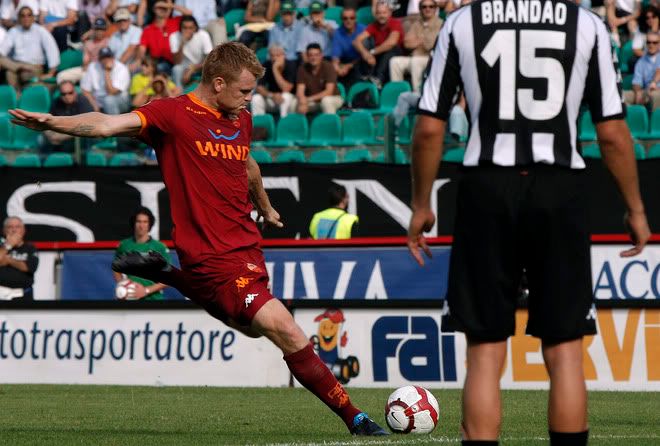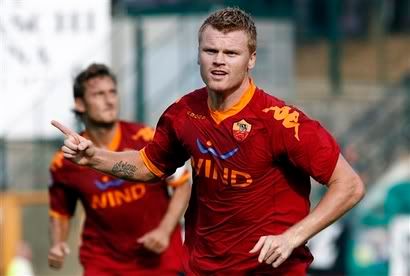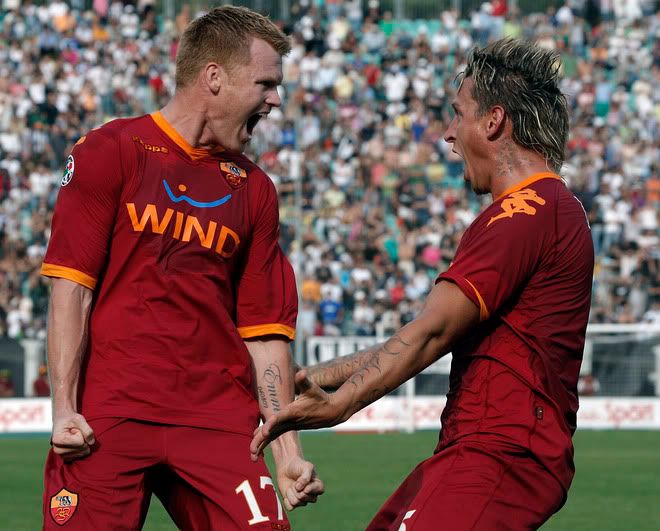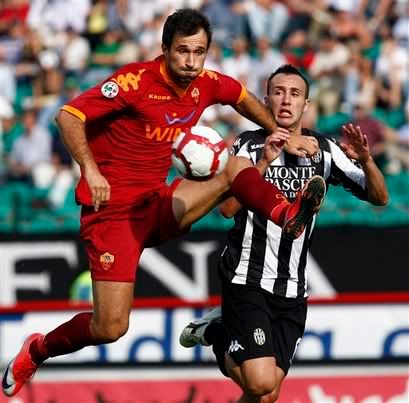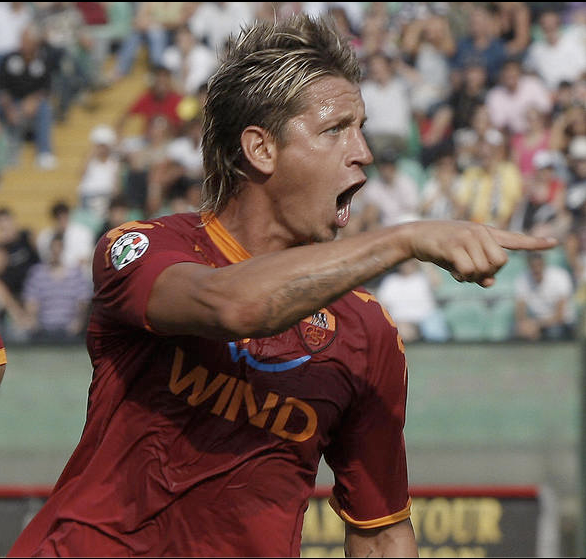 This last pic was capped by the super delicious
torstai.



Highlights:

*I'm sorry, I can't articulate anything b/c I'm crying again
*The Day of the Defenders: 1st Roma goal from my baby, Philou; 2nd from a Riise FK that was likely to rip off the arm of the keeper
*Cue absolute pure joy & relief, particularly from our capitan futuro, who ended up being overcome w/ emotion at the end of the match... as was I. It's been rough, yo.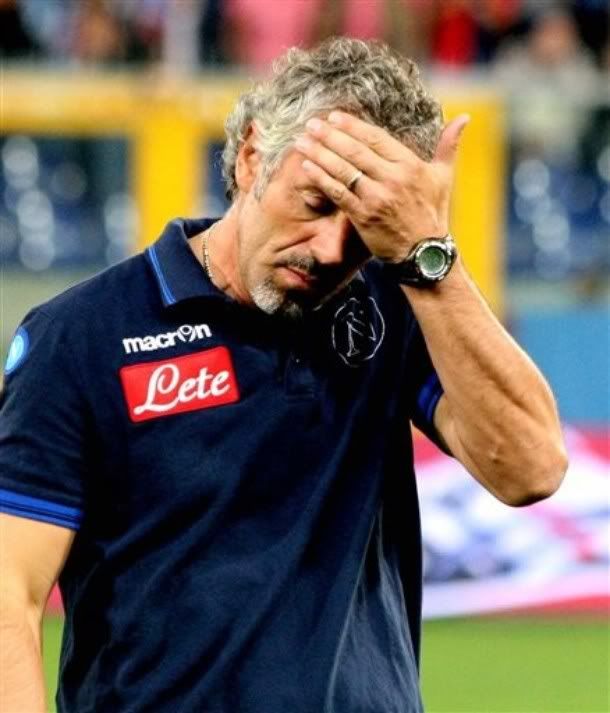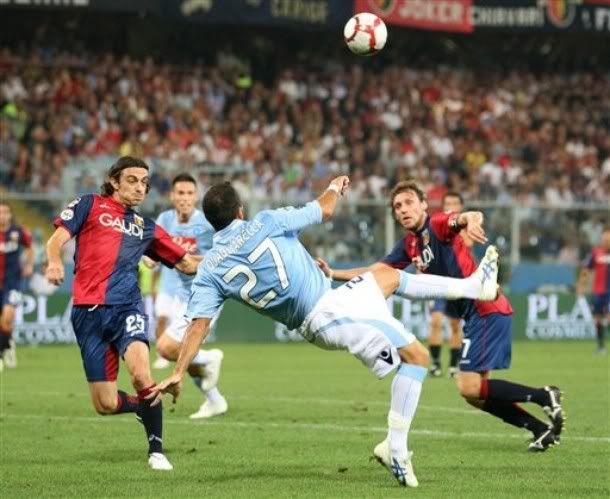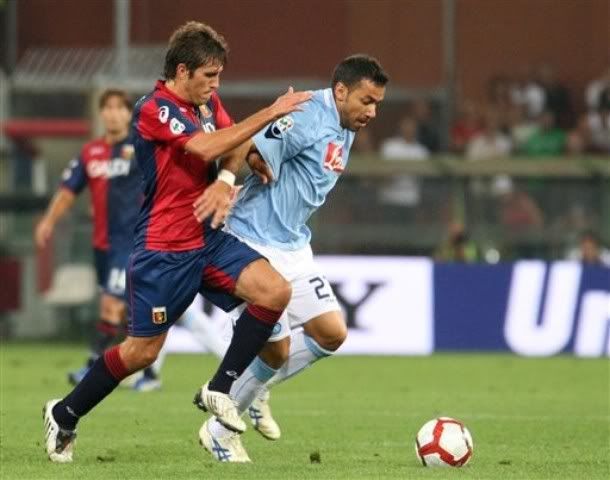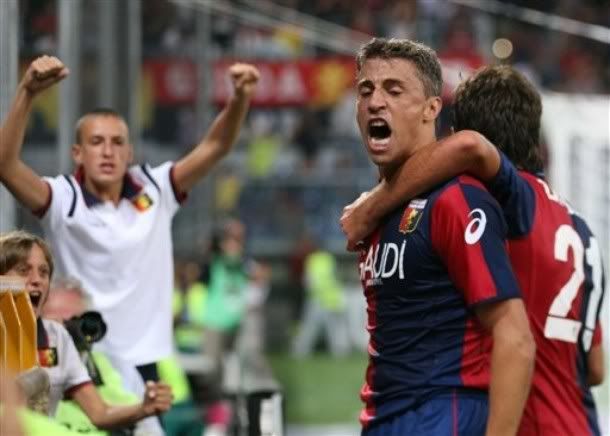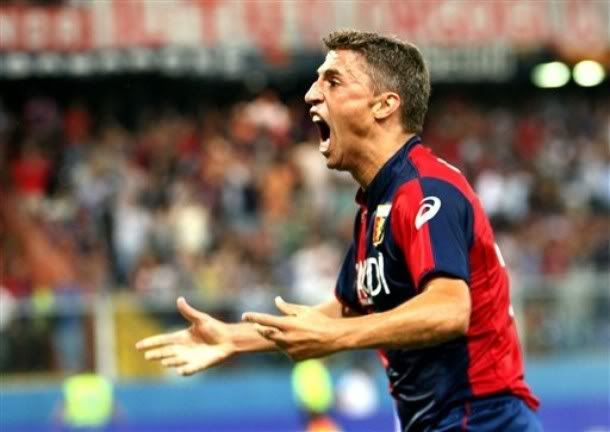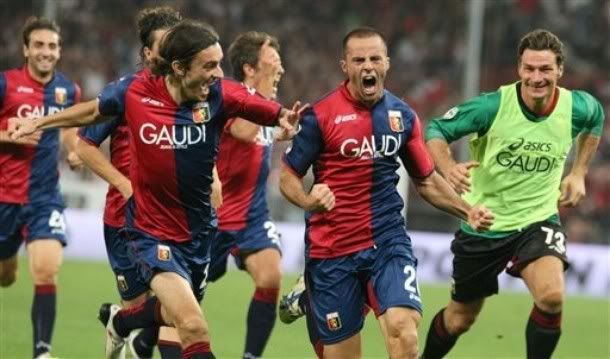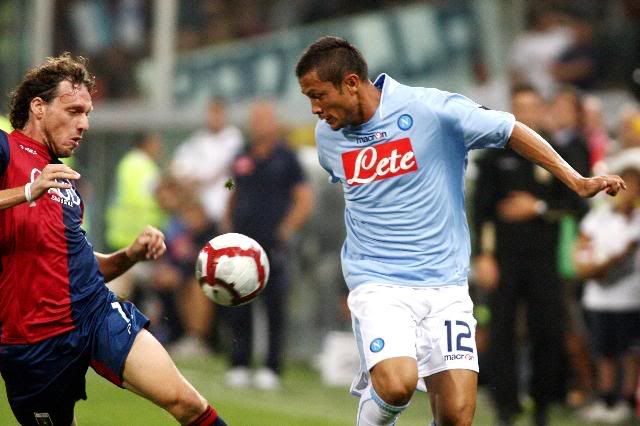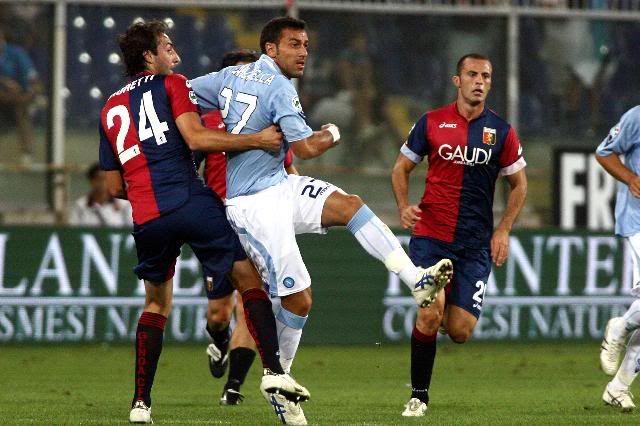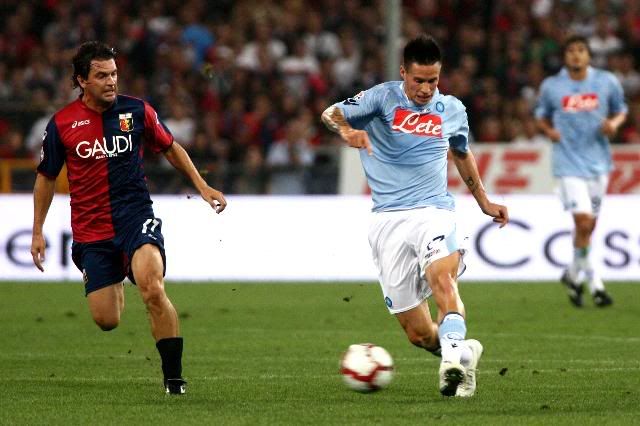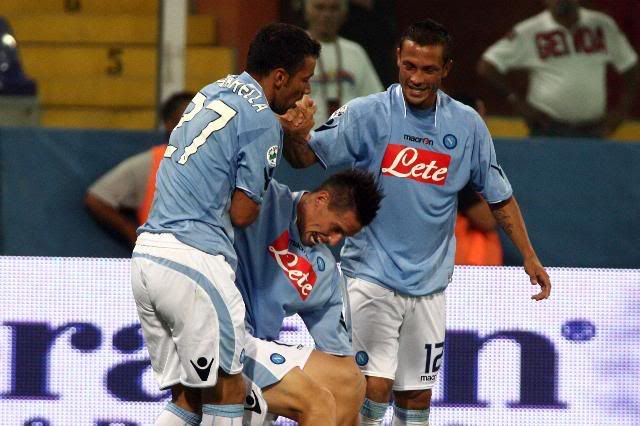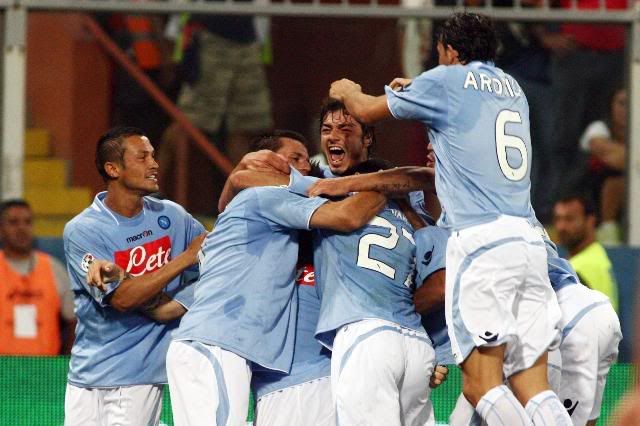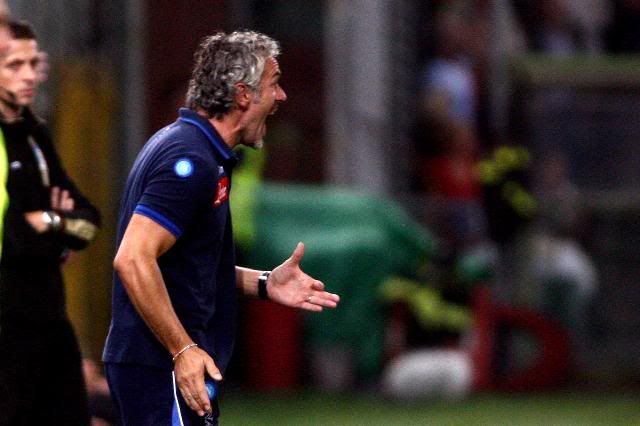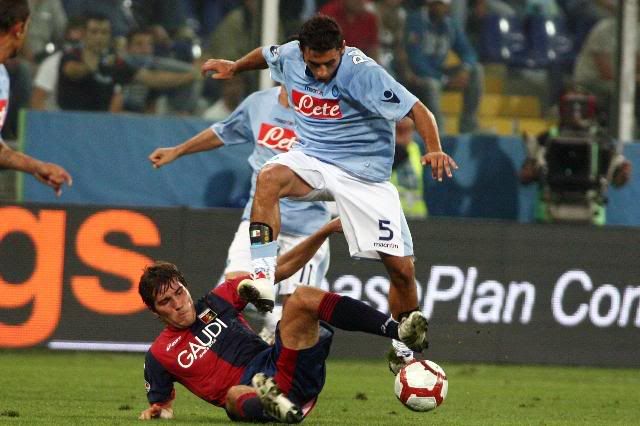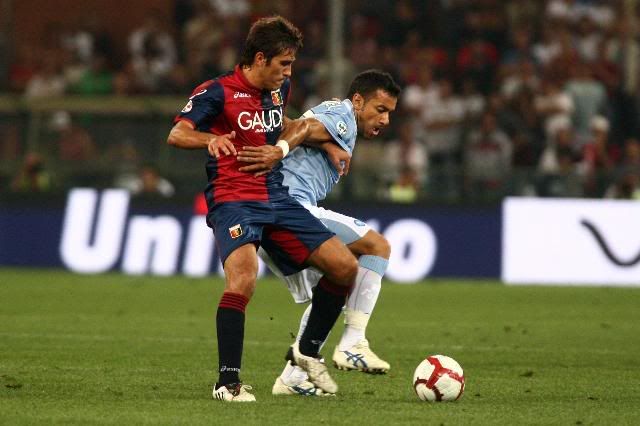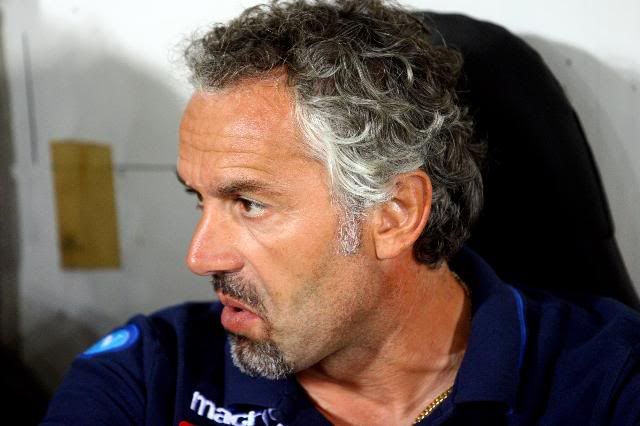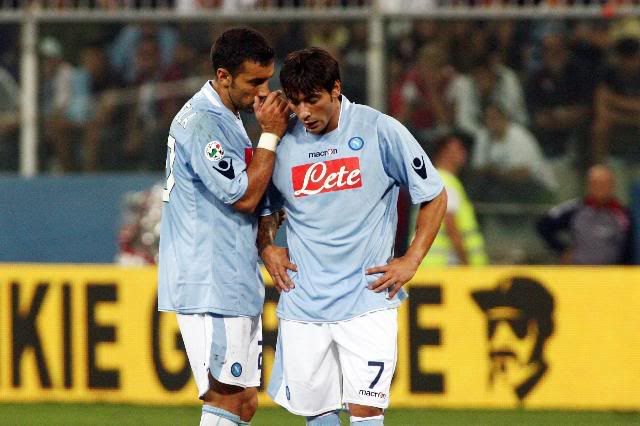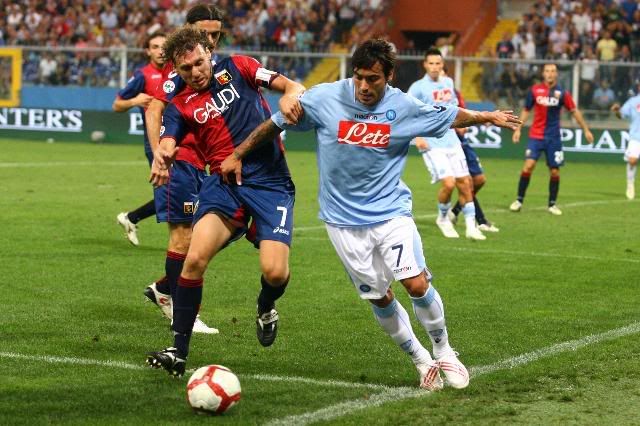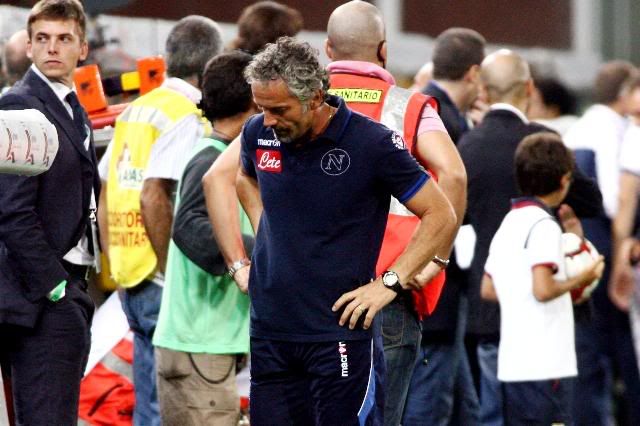 Highlights:

*OMG DRAMZ: 3 red cards & 5 goals
*1st red, is a straight red for Mimmo... when he tells the ref to go fuck himself. Yet, this has made me more attracted to him. I'm sick, I know.
*Sculli lost his damn mind when this happened and eventually got "revenge". It was the "challenge" on him in the box (judge for yourself) that earned Campagnaro his 2nd red and the penalty kick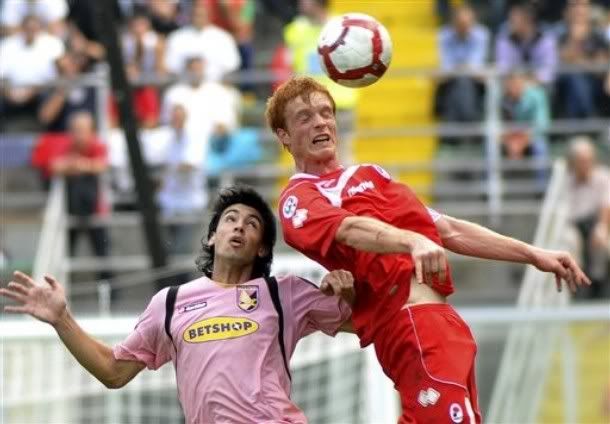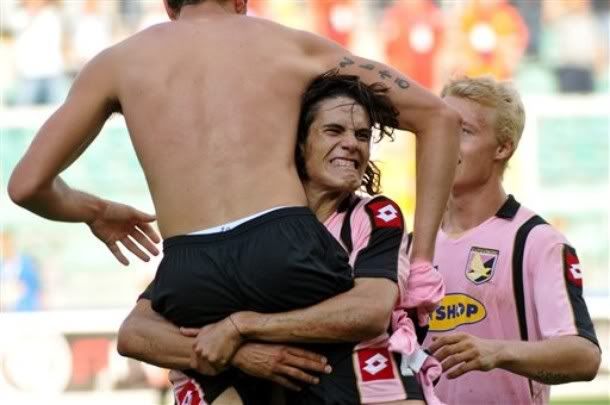 Highlights:

*Ignore the video label, it was tied 1-1
*interview at the end w/ the Croatian Igor Budan

Bonus pic: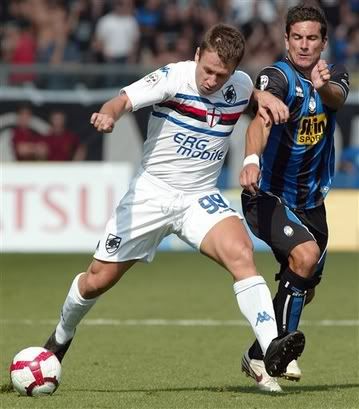 Cassano and I are trying to work some issues out (I'm not a fan, I'm trying to overcome this). In the spirit of therapy, I am posting a pic in honor of his badass setup/assist for Samp's goal today. Which you can see here, along w/ him invading an end of the match interview w/ the goalscorer... likely naked. I don't need to see it to assume that he probably removed everything but his undies.

The classifica after the weekend's matches:





We're not the worst anymore, yay!